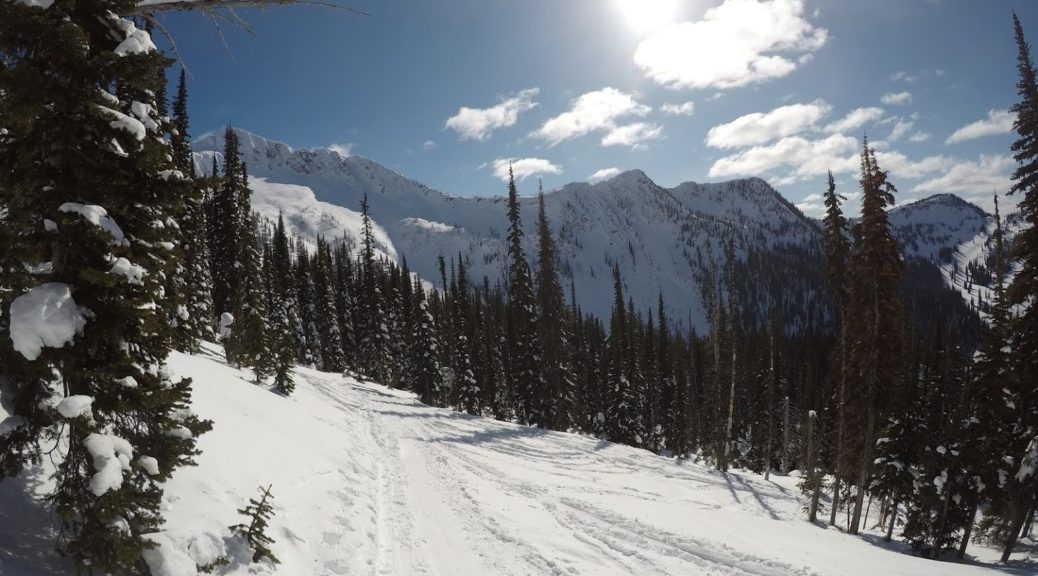 How to Prepare for Backcountry Skiing
How to Prepare for Backcountry Skiing
Getting ready to go backcountry skiing isn't as simple as waking up and throwing your gear in the car. With the potential for avalanches, severe weather, and Sasquatches, it's a good idea to do a bit of preparation before heading out for the day. This article will give you some guidance to what you should focus on to keep you and your friends safe on your next backcountry adventure.
---
Things to Do All Season Long
Check the Avalanche Forecast
This is something you should do not only the night before/morning of your trip, but check the avalanche forecast as often as possible throughout the season. Familiarizing yourself with layers that form and weather events that happen will help with your decision making when you're out touring. You'll start to see patterns with wind-loading, the aspects of slopes where avalanches occur and other subtle clues that you can't get from the report for the day you're heading out.
Check and Follow the Weather
Checking the weather forecast is also something you ideally should be doing throughout the season. Weather creates the snowpack, so knowing when significant warming or wind-loading events happen can give you a better sense of what's happening with the stability of the snowpack. Check it as often as you can, but be sure to take a good look at the forecast the morning before you go out. If there is significant snowfall, wind or warming in the forecast, use extra caution.
Things to Do Before Your Trip
Make a Plan
Before you leave for the day, have at least a rough plan of where you're going and when you want to return. There are lots of ways to get information about new backcountry areas. Take a look at maps, talk to people who have been to your target zone before, or use guide books and the internet to get more information. Once you're familiar with the area, plan out a route, a starting time and a target time to be back at the trailhead. If it's an area you've been to before this shouldn't take you too long to plan out.

Have an Emergency Contact
Now that you have a plan it's time to find someone to leave that information with. Show them where you're going on a map and let them know what time they should expect to hear from you. Set a time for them to contact the rescue crew if they haven't heard from you.
Prepare and check your gear
Double check that all of your avalanche safety gear is ready to go. Check the batteries in your transceiver and ensure your probe and shovel are working as expected. Stock up your first-aid and/or your repair kit if you used some supplies last time out and get your skis, skins, boots and poles together. If you need more tips on what gear to bring, check out this article. If your skis need wax, this is the time to freshen it up. Make sure you scrape really well so you don't get wax on your skin glue. Don't forget your helmet to protect your money-maker…
Gather all of your layers of clothing
You've already checked the weather forecast so you know how cold it's going to be. Choose appropriately warm (or cool if it's spring) base and mid layers, grab your shell pants and jacket and pack an extra warm down jacket in your pack. Check out our 'how to layer' article for more tips on how to stay cool while skinning. Don't forget to pack (or wear) socks, extra gloves, and something for your head – I like to skin in a ball cap most days, and a winter hat is nice for when you stop.
Prep your Food and Liquids
Pack some high-energy, lightweight food like granola, trail mix or other nuts. Dried meat, dried fruit, or energy bars are also great options. On cold days having a warm drink in an insulated container can really help warm you up when you're deep in the backcountry. On warmer days make sure you have enough water to keep you going.
Get your pack ready
After gathering all of your gear, it helps to lay it all out beside your touring pack. This is an easy way to do inventory and make sure you haven't missed anything. Once you're confident, start packing your gear. Try and keep your pack and your other gear together to minimize the chances of forgetting something.
During and After Your Backcountry Trip
Adjust your plan if conditions change
If at any point conditions are not what you expected or they change rapidly, don't hesitate to adjust your plan. A sudden weather event might put your objective out of reach or maybe the snowpack is less stable than the avalanche forecast led you to believe. Inform your emergency contact from the field if you can (having an InReach makes this super easy), but be sure to contact them by the time you agreed on. The point is that you don't have to 100% stick to a plan if it turns out to be unsafe or even if you just don't have the energy to reach your objective.
Debrief
After you've exchanged high fives back at the trailhead to celebrate the powder you just skied, take a minute to chat about the day. Were there any unexpected surprises in the snowpack? Did you take some risks that you shouldn't have? Everyone should have a chance to share their perspective – you never know what someone else might have to share with the group.
Closing Thoughts
Preparing for a day of backcountry skiing takes a bit of effort, but is well worth it. It's good to be sure that you are familiar with the avalanche forecast and weather, you have everything you need and that your gear is in working order before heading out. The consequences of forgetting something for a day of resort skiing are usually pretty minimal, but the same can't always be said about the backcountry. So take the time to prepare beforehand and have a safe and super fun time touring.