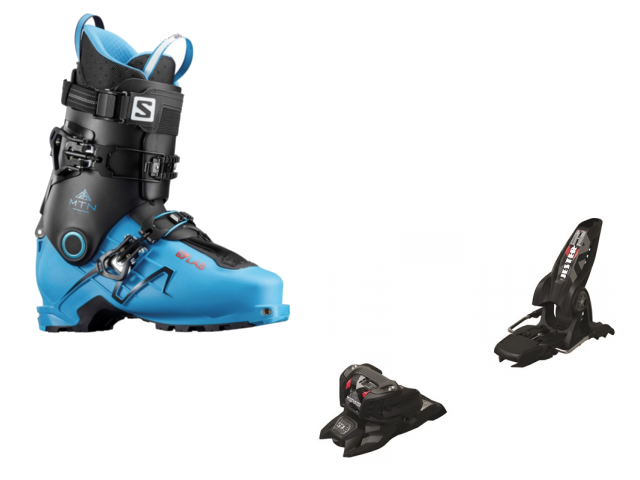 Alpine Bindings for Touring Boots
Alpine Bindings for Touring Boots
Updated Feb 8, 2022 to include the Look Pivot GW
One of the problems with having only one pair of boots for both touring and resort skiing is binding compatibility. The best touring boots have fully rockered rubber soles that don't work in most alpine bindings. The best alpine boots are heavy as bricks and tour like crap. To further complicate things, there are all kinds of different boot sole standards and they aren't all interchangeable.
You may not know it, but there are a few alpine bindings that are fully compatible with most touring boots. This article shows you the best alpine bindings for touring boots available…actually it shows you all of them. There aren't many.
Boot Sole Standards
Ski boot soles have two main standards set by the International Standards Organization (ISO): ISO 9523 and ISO 5355.
ISO 5355 refers to most alpine ski boots – you may also hear these referred to as DIN soles. These boot soles are flat, have standardized dimensions and will work with any alpine binding. Boots with these soles will also work with frame style touring bindings (read more on frame vs tech bindings here).
The touring boot sole standard ISO 9523 is what we're really interested in for the purposes of this article. This standard applies to most alpine touring boots, but there are a few exceptions. Boots with exceptionally short toes, like the Dynafit TLT6/TLT7 and the Atomic Backland do not adhere to this standard and will not work in any frame bindings. Tech bindings only for these touring boots. Pure randonee race boots also fall into this category.
ISO 9523 boot soles usually have a soft rubber sole (for better grip) that is rockered to make walking in the boot feel more natural. These soles are not compatible with standard alpine bindings, but will work with any tech or frame-style touring binding.
Additional Standards
There have been a couple of attempts at creating a standard that fits in between the two ISO standards. Marker has its 'Grip-Walk' line of bindings and Salomon/Atomic has 'Walk-to-Ride' (WTR) bindings. The intent of these was to create a boot sole that has some rubber lugs for grip, but still has a smooth spot where the boot contacts the binding for predictable release.
Update: in 2019 the industry decided (wisely) to come together and make GripWalk the standard moving forward. Walk-to-Ride bindings are being phased out. To future-proof your binding/boot purchase, I would recommend looking for a GripWalk certification and avoid Walk-to-Ride.
Quite a variety of boots have compatible soles, but basically you should know that WTR boots are only guaranteed to work with WTR and touring bindings. Grip-walk soles are only compatible with Grip-Walk and touring bindings. There are exceptions – some WTR bindings work with Grip-Walk and vice versa, but check with the shop to be sure. We also give you some examples below.
MNC is the most all-encompassing standard. MNC stands for multi-norm certified, meaning it's certified for many boot sole standards. Bindings that have the MNC stamp are few and far between, but they will work with any of the boot soles mentioned above. 
Alpine Bindings Compatible with Touring Boots
Luckily there are a few alpine bindings that will work with ISO 9523 boot soles, so you don't have to use touring bindings when resort skiing. Many modern tech bindings now have a bit of elasticity, so riding them at the resort is quite tolerable. But if you're looking for alpine bindings, read on.
Salomon S/LAB Shift MNC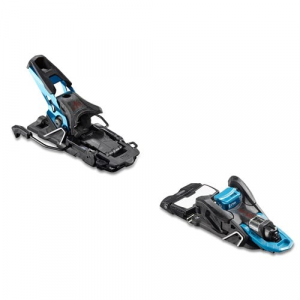 MSRP: $650.00
Boot compatibility: MNC (ISO 5355 Alpine, ISO 9523 Touring, WTR, and GripWalk
Release Value High: 13
Brake widths: 90, 100, 110, 120 mm
Buy Now: Backcountry.com, evo.com
All new this year is the Salomon S/Lab Shift MNC touring binding. This isn't a true alpine binding, but it has to be mentioned in this context, as it skis just like an alpine binding but is way lighter and has a much lower stand height than any frame touring binding. The trick to this binding is that it has what is essentially a full alpine toe and heel that move out of the way while in climbing mode.
This binding will work with any touring boots (aside from snub toes, as mentioned) and as a bonus, has pins if you want to do some touring. This would be a great one-ski quiver setup for traveling or light touring. Check out our review here.
---
Look Pivot 12/14/15/18 GW
MSRP: $299.95 (Pivot 12); $379.95 (Pivot 15); $399.95 (Pivot 18)
Boot compatibility: GripWalk, ISO 5355 Alpine
Release Values: 4-12 (Pivot 12), 6-15 (Pivot 15), 8-18 (Pivot 18)
Brake widths: 75, 95, 115, 130 mm
Buy Now: Backcountry.com, evo.com, REI.com
Is there a more iconic binding? The Look Pivot (and Rossignol FKS when it existed) is used by big mountain freeriders, freestyle mogul competitors, park hounds, and chargers alike. It's a damn fine binding with some of the best damping on the market thanks to its generous elasticity in the heel and toe. It might my be all time favorite binding and I have my powder boards mounted with an older Pivot 14 WTR model to accommodate my touring boots (the original Atomic Hawx 130 WTR).
Now it's standard for the Pivot to be GripWalk compatible which is amazing if you love Pivots and don't want a second pair of boots for the resort. Note that these bindings have a pretty flat ramp delta (difference between heel and toe height). Personally I really like this, but it's not for everyone. Pivots are a beefy binding with lots of metal and last for years and years.
If you're less aggressive or on a budget, the Look SPX comes in a 3-10 DIN model and a 3.5 to 12 DIN model. They're a touch cheaper than the Pivot and are still a very solid binding.
---
Salomon Warden 13 and Warden 11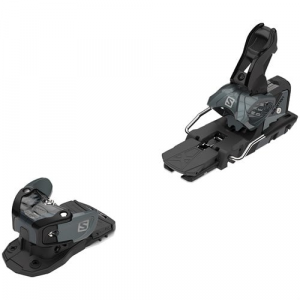 MSRP: $259.95
Boot compatibility: MNC (ISO 5355 Alpine, ISO 9523 Touring, WTR, and GripWalk
Release Values: 4-13 (Warden 13), 3.5-11 (Warden 11)
Brake widths: 90, 100, 115, 130 mm
The Salomon Warden 13 and Warden 11 (the Atomic Warden is the same binding but with different branding) have been on the market for a few years now. The binding is basically the much-loved Salomon Guardian frame touring binding but without the frame. It has the same solid toe piece and the reassuring Salomon heel click-in many skiers love.
This binding is Multi-Norm Certified (MNC), meaning it will work with basically any boot soles (excluding snub-nosed touring boots as described above). The wide variety of brake sizes ensures they'll fit almost any ski up to 130 mm wide.
Salomon bindings are known to ski very well and have predictable release characteristics. The Warden definitely lives up to this reputation and is a solid choice for an alpine binding. Salomon also offers a 5 year warranty on the Warden, which is outstanding.
Check out the evo.com outlet for deals on past year's models. Get them while they're hot!
---
Marker Sole.ID Series Bindings
Marker introduced GripWalk a few years ago, but have since moved to a standard that accepts Walk-to-Ride boots as well: Sole.ID. Sole.ID bindings have a height adjustable toe piece that makes them compatible with ISO 5355 Alpine, ISO 9523 Touring, WTR, and GripWalk boot soles.
Sole.ID is available on quite a few of Marker's bindings, from the 11 DIN Squire up to the 18 DIN Jester Pro. I've skied many variations of Marker's bindings, and can say without hesitation that they ski very well. They release when expected, but hold on tight when the going gets rough.
Here is a quick breakdown of all of the different Sole.ID models currently available.
---
Marker Squire 11 ID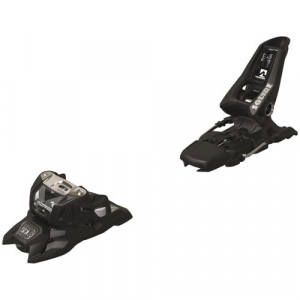 MSRP: $280.00
Boot compatibility: MNC (ISO 5355 Alpine, ISO 9523 Touring, WTR, and GripWalk
Release Values: 3-11
Brake widths: 90, 110 mm
Best suited for younger or lighter weight skiers, the 11 DIN Squire is a lightweight, high performance binding for the aspiring or female ripper. You can often find these for a much lower price than the MSRP.
---
Marker Griffon 13 ID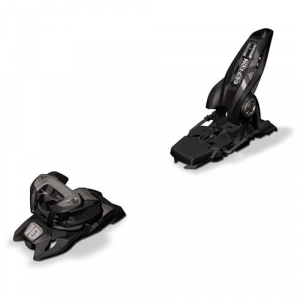 MSRP: $295.00
Boot compatibility: MNC (ISO 5355 Alpine, ISO 9523 Touring, WTR, and GripWalk
Release Values: 4-13
Brake widths: 90, 110, 120 mm
The Marker Griffon has been a mainstay of the Marker binding lineup for years, and for good reason. It's a solid binding that allows you to ski with confidence. For anyone that needs a DIN of 13 or less, you will be well served by
---
Marker Jester 16 ID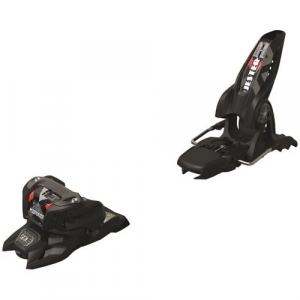 MSRP: $445.00
Boot compatibility: MNC (ISO 5355 Alpine, ISO 9523 Touring, WTR, and GripWalk
Release Values: 6-16
Brake widths: 90, 110, 136 mm
The Marker Jester is the bigger, badder brother to the Griffon. With a top release value of 16, it keeps the clamps on everyone but the biggest and fastest skiers on the mountain. If you need a DIN even higher than 16, check out the Jester 18 Pro ID below.
---
Marker Jester Pro ID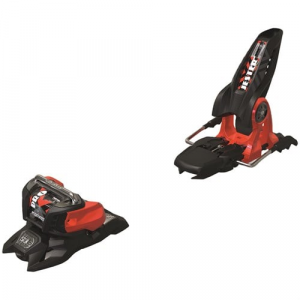 MSRP: $475.00
Boot compatibility: MNC (ISO 5355 Alpine, ISO 9523 Touring, WTR, and GripWalk
Release Values: 8-18
Brake widths: 90, 120 mm
Buy Now: evo.com
Only for the biggest and baddest skiers on the mountain, the Jester 18 Pro ID sports a top DIN of a whopping 18. You better know what you're doing if you're buying this binding, but there isn't a higher performance binding on the market that will accept touring boots.
---
Tyrolia/Fischer Attack 14 AT
MSRP: $199.00
Boot compatibility: ISO 5355 Alpine, ISO 9523 Touring, WTR, and GripWalk
Release Values: 4-14
Brake widths: 85, 95, 110, 130 mm
Only the 'AT' version of these bindings is compatible with touring soles, so be sure you get the right one. The 'GW' version of the Attack is only compatible with alpine and GripWalk soles.
The Tyrolia/Fischer Aaatack bindings ski quite well with decent elasticity in the toe and heel. The AT version has a bit of extra stack height in the toe and heel, so if you're sensitive to that be wary. Generally the Warden can be found for a slightly lower price, but the Attack 13 is a very comparable binding if you can find it on sale. There is also a 14 DIN version out there as well if you can still find it…
---
Alpine Touring Binding Compatibility
Tech Bindings
Check out our 'Best Tech Bindings' article for more details, but this is straightforward: any boots that have tech fittings in the heel and toe are compatible with tech bindings. Pretty much…Dynafit has a binding called the Beast (which has been discontinued) that requires a special bracket to be installed on the heel of your boot. Most boots are compatible, but not all. Do some research if you really want this binding, but it's been discontinued for a reason. 
There's one other exception – 'speed nose' boots like the Hoji. Apparently these don't work in some tech bindings because of the location of the toe tech fittings. Verify this before buying bindings if you have a speed nose toe.
Frame Bindings
Almost all frame touring bindings are compatible with touring boots. Exceptions are touring boots with stubby toes (TLT7, Atomic Backland, etc.). Also of note is that the first generation of the Salomon Guardian frame bindings were NOT compatible with all rockered soles. They've since remedied this, but if you're buying a used pair be sure they'll work with your boots.
---
Closing Thoughts
That's about it really. There aren't a ton of options in terms of alpine bindings that are compatible with touring boots, but at least there are some. If you know of any other alpine bindings for touring boots, let us know in the comments below.