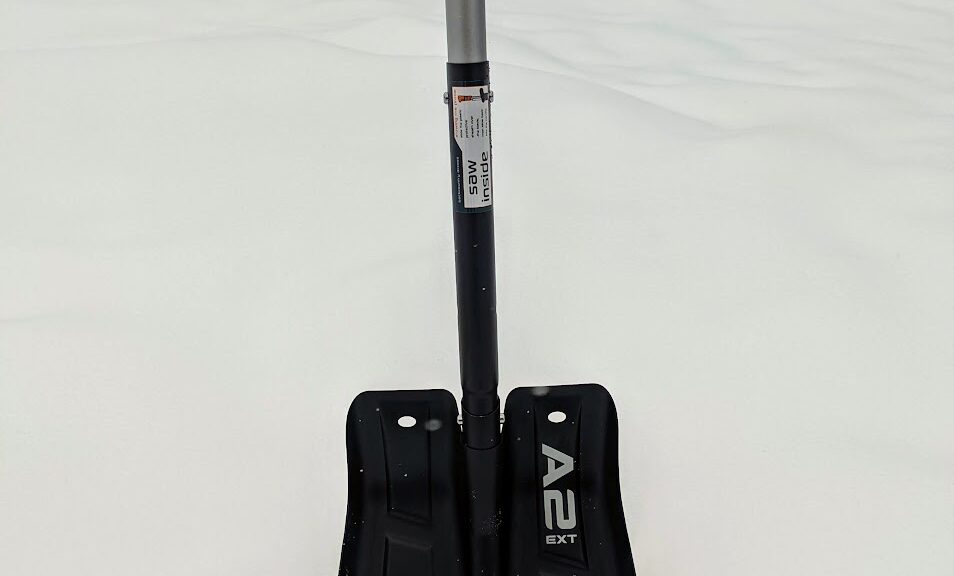 Review: BCA A-2 EXT Avalanche Shovel with Saw
Review: BCA A-2 EXT Avalanche Shovel with Saw
I've been carrying a new shovel and saw in my kit this season: the Backcountry Access A-2 EXT shovel with saw. One reason I was looking for a new avalanche shovel was to save a bit of space in my pack. My old Black Diamond Deploy shovel is a bit of an awkward shape and doesn't pack super well in the avy gear pocket of my Mammut Spindrift pack. The blade of the A-2 is lower profile and looks like it will pack better. And with the saw integrated into the handle of the A-2, in theory I can save even more space by not carrying a separate snow saw. Read on to find out how that worked out.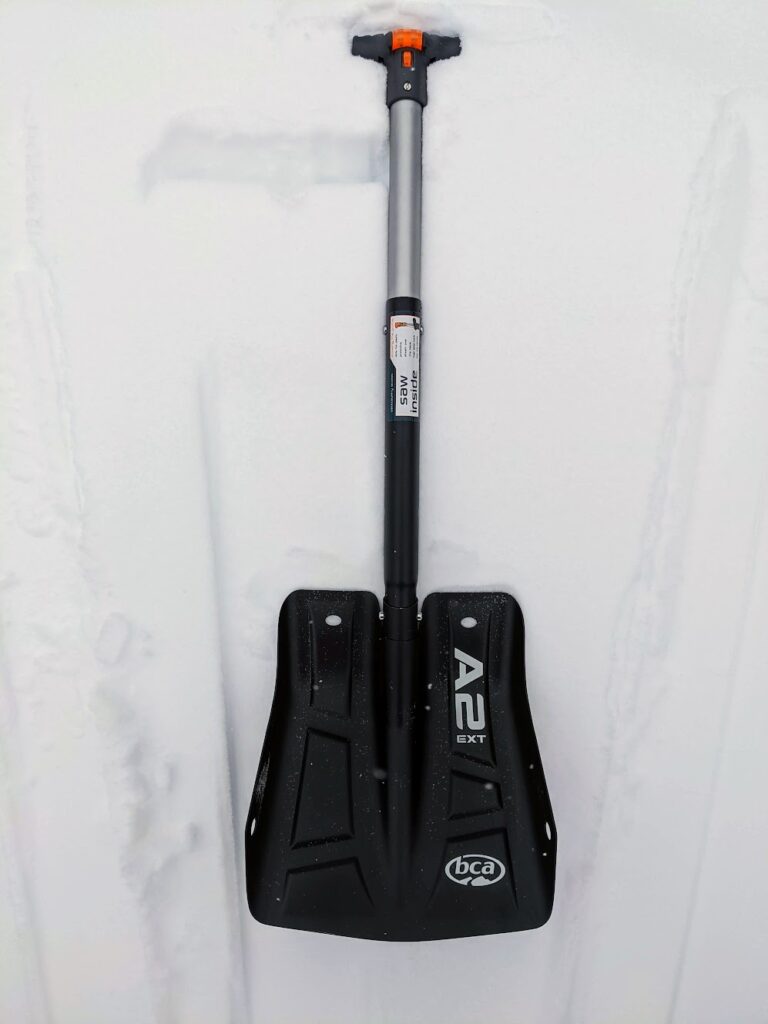 BCA A-2 EXT Shovel Specifications
Total Weight: 880 grams
Saw weight: 162 grams (blade cover removed)
Blade dimensions: 25.4 x 27.9 cm (10″ x 11″)
Blade shaft material: 6061 T6 Aluminum
Collapsed length: 43 cm (17″)
Extended length: 77 cm (30.5″)
Total saw length: 41 cm (17.5″)
Saw blade length: 28 cm (11 ")
Buy Now: Backcountry.com, evo.com, Backcountry Access, Amazon
---
The BCA A-2 EXT Review
The Shovel
Let's start with the shovel. The blade is in the goldilocks zone – not too big and not too small. The handle is extendable/collapsible so it packs nicely and it's easy enough to assemble and extend with gloves on. When extended, it's long enough that you get good leverage when shoveling heavy avalanche debris. BCA was also thoughtful enough include holes in the corners of the blade for attaching ropes. Nice one. The end of the handle is capped so you won't get snow built up inside it. Another nice touch.
I mentioned packability in the intro, and the BCA A-2 packs very nicely for its size. It's lower profile where the handle meets the shovel than some others and the blade feels at home in my avy gear pocket. In collapsed storage mode, the handle fits in one of the sleeves in my pack without any trouble. One thing to note is that there is no 'hoe-mode' with this shovel, but there is a D-2 model. It's bulkier and aimed at sledders but it exists if you really want a hoe-mode.
Overall it's a solid shovel with no surprises. BCA has been making avalanche shovels for years and they have it pretty dialed.
The Saw
Cleverly tucked inside the handle of the A-2 shovel is a snow saw with a 28 cm blade. You press a small button to release the catch and it slides right out. As a bonus, the shovel is still usable without the saw in it. So you don't have to deal with wiping the saw blade, putting the cover on and putting it back in the handle to use the shovel.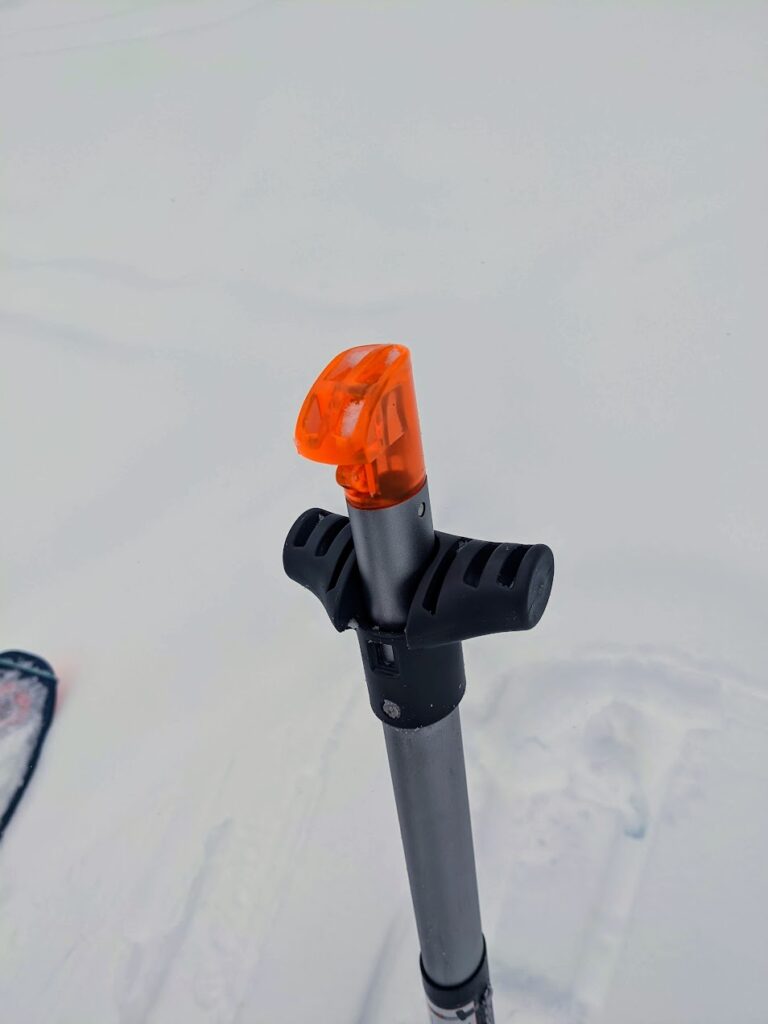 The saw itself has decent heft and a comfortable handle (more comfortable than the G3 Bonesaw in my opinion) that allows you to get a firm grip. The teeth are plenty sharp to cut through any type of icy/crusty layer and apparently will cut wood as well. I wouldn't use this as my primary wood-cutting saw in any circumstance, but in an emergency it's nice to know.
Some of you may have read the length of the saw and wondered if it's long enough. The extended column test is meant to used with a block that is 30cm deep, so 28cm doesn't quite reach. But it's close, and probably close enough for getting a sense of what the snowpack is doing.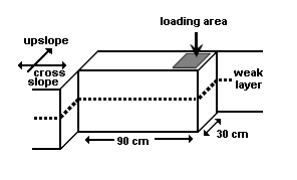 My go-to saw before I got the A-2 shovel was the G3 Bonesaw, which is a great saw to have in your pack. It's 35cm long, has a snow crystal card on the blade, and includes 2 ski straps so you can attach a pole to the handle if you need a longer saw (for jousting maybe?). The A-2 saw is a much more compact unit – it has to be to fit in a shovel handle. Interestingly, these 2 saws weigh almost exactly the same. The G3 also has a scabbard and the aforementioned ski straps that add a small bit of weight. In short, I wouldn't say this is a direct replacement for something like the Bonesaw.
If you're a snow scientist or avalanche forecaster, you already know this isn't the saw for you. And that's totally fine. This saw is super for someone that wants to cut the occasional block and do some snowpack testing and wants to save some space in their pack.
Closing Thoughts
As an avalanche shovel, the A-2 EXT is excellent. No complaints and I would recommend it. Does the A-2 saw equal the capabilities of a full on snow saw like the G3 Bonesaw? Not quite. But it has other benefits. It's compact and hides in the handle of the A-2 Shovel really nicely so you save a bit of space in your pack. I carry this most of the time I'm out in the wild and only bring the big saw out on days when I know we'll be doing a bunch of snowpack testing. It's nice to have a saw in case you need it, and where better to keep it than in the handle of your shovel?