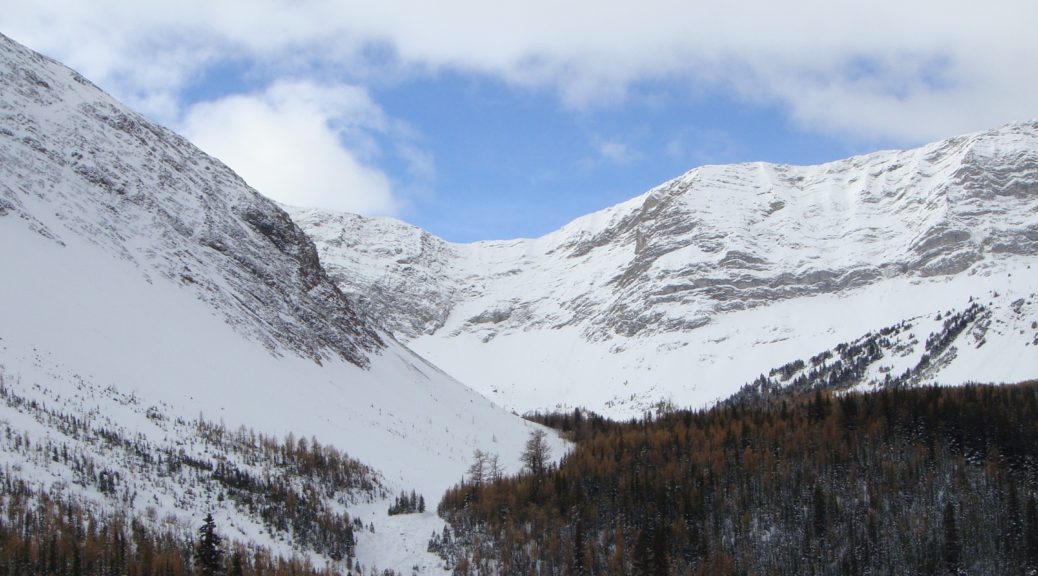 Early Season Avalanche Safety Refresher
Early Season Avalanche Safety Refresher
I was lucky enough to get out into the mountains this past weekend for some early season powder turns, and was reminded of how complex the decision-making process can be in the backcountry. We ended up having two great days of skiing with no incidents, but I thought it would be worthwhile to remind readers of a few things that may have been forgotten over the summer to help keep everyone safe in the upcoming season.
If you're really new to backcountry skiing or boarding, check out some of our other articles on beginner backcountry safety and backcountry gear. If you haven't taken at least one avalanche safety course, now is a great time to do so.
Check Your Gear Thoroughly
If you're anything like me, you'll be really tempted to just grab your gear and head to the mountains for an adventure to start your season. The risk with this is that there might be something wrong with your gear that will put you or your friends in danger in the backcountry. When was the last time you gave your gear a thorough inspection? I bet it hasn't been since the beginning of last season if not longer.
Something may have gotten damaged during last season that you haven't noticed, so if you didn't do a thorough end-of-season inspection, now's the best time to do so. Batteries in transceivers leak, probes get bent, skin glue can get compromised if it wasn't stored properly, tip/tail connectors might be wearing out, etc. Those are some ideas for places to start. Start with taking a close look at your avalanche safety gear and move on from there.
Practice Makes Perfect
Like any skill, avalanche rescue techniques will get rusty over time if you don't practice them. Although it's impossible to replicate the stress you'll be feeling in a real burial situation, practicing searching, probing, and shoveling will definitely help. Having the technique dialed in, especially searching for buried transceivers, will allow you to rely on previous experience if you ever do get in a high stress situation.
You don't even need to be out in the mountains to do a practice search. Grab a couple of friends one evening and head to a park. Bury a transceiver or two under the snow and take turns searching. Be sure to practice single and multi-burial situations, and if the snow is deep enough, practice probing and shoveling. Learning how other types of avalanche transceivers work can be beneficial as well, but make sure you're more than comfortable with yours first.
Pro tip: group beverages afterwards is an excellent reward.
Know the Forecast and the Terrain
This will seem like a no-brainer to most of you, but before heading out to your skiing zone, check the avalanche forecast! This is especially important in the early season when you haven't spent much, if any, time backcountry skiing and getting a feel for conditions. If you can, start checking the avalanche reports every day or as often as possible throughout the year. This will really help you develop a sense of what's happening with the snowpack in your area.
Also get an idea of what type of terrain you'll be skiing. Is it simple, challenging, or complex? Are there terrain traps to be aware of? Do you have to pass through areas with overhead danger to reach your objective? This analysis and research combined with the avalanche forecast will lead to better decision making in the field.
Conditions Can Change Quickly
I skied the same area 2 days in a row this weekend, and wow were conditions ever different from day to day. Saturday was cold, clear, but calm while Sunday was warmer and the wind had really picked up leading to some wind-loading on lee slopes as well as a bit of a wind crust in many areas. This didn't lead to any problems, but was a reminder that the weather can change in a hurry.
Be aware that an area may not be the same in terms of avalanche risk from day to day or even from morning to afternoon. A mid-day squall can really change the risk factors with fresh loading.
Pay Close Attention to Signals
The snowpack and the mountains are always communicating with us. We just have to know how to listen. Take the earbuds out (seriously, you don't want them in the backcountry), and listen carefully while you're hiking.
Whumpfing, settling, or cracking are what you're listening for. Poke your pole through the snow once in a while and try and feel for different layers. Take a look at the peaks above you – note what the wind is doing to get an indication of which slopes might be wind-loaded. Also take note of any natural sloughing or slide activity, and be aware of overhead danger and terrain traps.
This is the perfect time of year to practice your pit-digging skills. It doesn't take long and the information you can get from looking at the layers and doing some tests can be invaluable.
Plan Your Route Carefully
Although the snow isn't terribly deep yet, you should still be aware of overhead danger when setting an uptrack. Don't get lazy because it's early season and you think the danger is low. Sometimes early season avalanche danger is quite high due to fluctuating temperatures, and there is often a lack of good data points at this time of year. Use proper route evaluation to set a skin track that minimizes exposure to steep slopes and terrain traps.
Closing Thoughts
These are just a few things that crossed my mind on my first days out, and hopefully they serve as a useful reminder for some of you. Here's to a safe season of backcountry skiing or boarding!