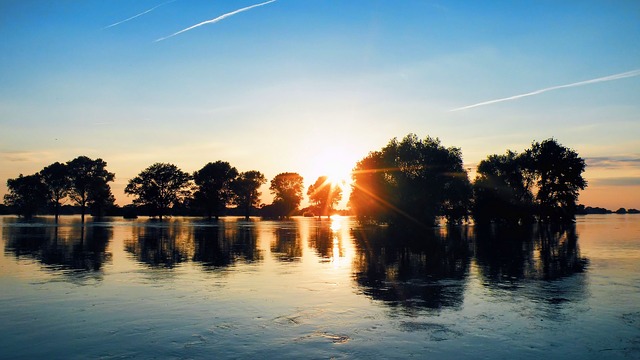 End of Season Ski and Gear Maintenance
End of Season Ski and Gear Maintenance
The sun is shining, the birds are chirping, and the grass is starting to get green. Maybe you've already been out for a mountain bike ride or two, or you've started pre-season bike maintenance. Your beloved skis are probably gathering dust in a corner in the basement or your shed, and won't be given another thought until the snow starts to fly again. But hold on – there are a few easy end of season ski maintenance tasks you can do to help your gear stay healthy over the summer. We all want our skis to last as long as possible, right?
Without a bit of care, ski bases tend to dry out and not take new wax very well, and in the worst of cases start to crack. Edges will get rusty if they're in a humid environment – this isn't usually a big deal. Most of the time the rust will come off after you ski a few runs next season. If you have any core shots, now is the time to address them. If any moisture gets into the core over the summer, it could start to break down.
Wax Those Bases!
At the end of the season, many rental shops slather their rental boards with wax and just leave it on there for the summer. No scraping. This generous layer of wax keeps the bases moisturized and protected during the hot summer.
Feel free to scrape your bases if you aren't comfortable leaving gobs of wax on all summer.
Before doing anything though, make sure to clean your bases really well. They've almost definitely picked up lots of contaminants throughout the winter, or since your last wax. I like to use a spray on, citrus based base cleaner. Spray it on, let it soak for a minute or two and the wipe it off. If your cloth looks really grimy, give it another go.
If you have any scratches or core shot, break out the p-tex candle and get to work. Melt some p-tex into any gouges or core shots and scrape off any excess with a blade before waxing. This will help protect the core of your skis and keep your bases healthy.
Then all you need to do is heat up your iron, melt or rub some wax or your bases and rub it in with the hot iron. Try and cover your edges as much as possible as well – this will give them some rust protection. Scrape now or scrape and the start of next season. Your call. Once your bases are waxed, your skis are good to go into storage.
Edges and Binding Tips
I mentioned that edges can get rusty over the summer, and if you didn't cover them when waxing your skis there are other options. One way to prevent this is to put a thin layer of oil on your edges, but you do run the risk of the oil seeping into the bases, which is not desirable. The easiest thing to do is just rub a bit of paraffin wax or even regular candle wax on your edges. This will keep moisture from getting at them and prevent rusting.
The DIN in most modern bindings is controlled by a coiled spring. To prolong the life of bindings, it's a good idea to back off your DIN setting during the off season. When springs are under tension, they wear out faster than when they are slack, and can eventually lose tension. Back your DIN to somewhere around the lowest setting, but don't forget to bump it back up at the start of next season!
Other Gear Maintenance
Your ski bases aren't the only things that can degrade over the summer. Your avalanche transceiver is an expensive piece of gear that you wouldn't want to be ruined. Take two minutes and pull the batteries out of your transceiver. Batteries tend to leak and corrode when left untouched for long periods of time (I learned this lesson the hard way).
Also make sure that your ski boots are buckled – this helps maintain their shape. Make sure that your boots are stored in a relatively dry place for the off-season. Excess moisture can cause mildew to build up in your liners and break them down (not to mention make them even stinkier).
The best way to store climbing skins is a hotly debated topic. Some say that the best place to keep them is in the freezer. Others just toss them in the closet without a second thought. When storing your skins for more than a few weeks, store your skins folded glue to glue. It's a good idea to use skin savers (cheat sheets) if you have them and put them in a storage bag to keep the dust off.
Store them in a cool, dry place away from any direct heat. This probably doesn't need to be said, but make sure your skins are dry before you put them away. If you aren't using skin savers, do NOT peel your skins apart at room temperature. This will cause all kinds of glue transfer and could make a mess of your skins.
Closing Thoughts
Taking care of your gear doesn't take much effort, and you'll really appreciate it at the start of next season. Pulling your skis out of storage and seeing dry, cracked bases isn't a good way to start the season. Wax your boards now, and you'll be ready to go as soon as the snow flies!