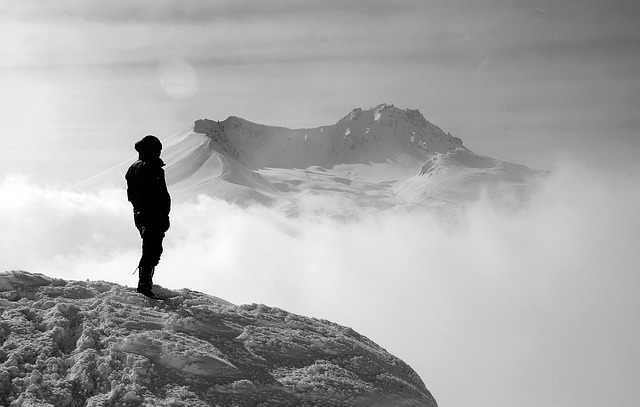 5 Essential Pieces of Gear for Backcountry Skiing
5 Essential Pieces of Gear for Backcountry Skiing
If you've read my backcountry gear for beginners article, you know that you need a beacon (transceiver), shovel, and probe, along with some touring skis/bindings, climbing skins and a pack as the absolute bare minimum to get out in the backcountry. There is obviously a bit more to it, but those are the basics.
This article is about a few pieces of essential gear for the backcountry that you might not have thought about and that can come in handy to keep you comfortable and safe. They might even save your life one day.
Multi-tool and Driver Bits
Having a good multi-tool (think a Leatherman or Gerber) in your pack can come in really handy if you need to make some repairs in the field. I've used the pliers on many occasions to bend bent buckles or fix broken zippers. A knife is useful more often than you'd think too – it's more civilized to slice your cheese than to bite hunks off the block (but I won't judge).
Most decent multi-tools come with at least a Philips and a Flat screwdriver blades, but a set of extra bits is almost essential nowadays. Many bindings have different sizes and types of screws (some Dynafits have Torx heads for example), so having the right bit to tighten that loose screw is crucial.
I carry a Leatherman Skeletool because it's really light and has interchangeable bits, but there are a ton of good options out there. Along with this I carry 2 sets of extra bits so that I have everything I need. Bonus: it has an integrated bottle opener – very important tool.
Bonus: carrying a small bit of wire can be useful for repairs too.
An Extra Puffy Jacket
That's right, an extra puffy jacket. We should all have a warm, packable jacket in our packs to throw on when we stop for a break. Even on relatively warm days you can cool off pretty quickly if you're a bit sweaty.
But having a spare puffy jacket can be really useful if you or someone in your group gets hurt. Imagine your buddy breaks his leg and you're literally miles from the trailhead. You've determined that it's impossible to drag him out due to the terrain, but luckily someone in your group carries a satellite messenger and has radioed for help. Now you have to wait in the cold snow for hours awaiting a helicopter rescue.
That extra puffy jacket will help keep you and/or the poor person that broke their leg warm. You can wrap it around his legs or his torso if he doesn't have enough warmth. Hopefully a few of you have extras or emergency blankets to keep the victim nice and cozy until help arrives.
Something like the Patagonia Down Sweater pictured above is a great choice for an extra puffy jacket. It's light, packs down to a small size by stuffing into its own pocket so it doesn't take up much space. Keep in mind that down has to stay dry to be effective, so keep your wet skins away from it or get a synthetic jacket.
Insulated Thermos (and Espresso Maker)
This is more of a nice-to-have than an 'essential' but on a cold day, nothing beats a hot drink when you've been slogging for hours. If you have a good thermos like the one in the picture below, your tea/coffee/hot chocolate will stay warm for hours and hours while you're hiking.
This is the exact thermos that I carry (Mrs. HikeForPow has her own because she likes weird teas). It's big enough for a couple of substantial drinks, has a great pouring spout, and doesn't take up a ton of space in my pack. We carry the 16 oz (475 ml) size, but you can get up to a 32 oz version.
If you're a coffee drinker like me, I have something that might blow your mind. A portable, hand-pump espresso maker. Let that sink in for a minute. Check out this video to see it in action:
Crazy, right? I have the original version of this bad boy, and there are a few variations out there now, but let me tell you, it's awesome. Pro tip: warm it up with some hot water before making an espresso so it doesn't make a cold one.
This is the original (click it to see more images on Amazon):
The carrying case is pretty key too. It's protective and keeps everything together nicely. This combined with a thermos of hot water on a cold day makes me a happy man.
Emergency Blanket/Bivvy
Back to more serious gear…in an emergency situation, staying warm is key. Whether you're injured or lost, if you're going to spend a substantial amount of time sitting still in the backcountry, you'll get pretty cold without proper gear. That's where an emergency blanket or bivvy sack will pay dividends.
An emergency blanket like the one pictured below works kind of like aluminum foil when you're cooking. You wrap yourself with the blanket, and it helps reflect heat back to your body. They're surprisingly effective, and take up very little space in your pack. I always carry one of these as part of my first aid kit.
A bivvy is basically a souped up emergency blanket. It's shaped like a sleeping bag so you can crawl right in and you can even get a 2 person bivvy so you can share body heat. These are slightly more expensive but are more effective, so the extra few bucks is worth it if you're going to be deep in the wilderness.
Ski Strap
This simple piece of rubber can be used for a huge variety of things including strapping your skins to your skis if the glue fails, holding extra gear on your pack, strapping a bandage to a wound, and much more. Get a long one (or two or three) and keep it handy. Lots of people like to wrap one of these around their ski pole (or poles) to have it at the ready.
Bonus Section: Mrs. HikeForPow's Recommendations
Mrs. HFP wanted me to add some tips for staying warm because she gets cold…all the time. Even indoors. I run pretty hot in general so I rarely get cold in the backcountry unless I get sweaty and then sit still or it's a really cold day.
For those of you that get cold easily, hand warmers are pretty key and having a big pair of mitts in your bag is always a good idea. As mentioned above, an extra puffy is something you should have anyway and some hot tea does a great job of warming you from the inside.
One thing Mrs. HFP started using last year on really cold days are boot warmers. She doesn't use them all the time because the batteries are pretty heavy, but they're life savers on colder days (and always great at the resort).
She got a pair of the Hotronic Footwarmers (pictured above) for Christmas last year and has loved them. I did the installation myself, and it wasn't too bad. I used a dremel to carve a groove in the bottom of her insole – she has high insteps and couldn't afford to lose any vertical space. Leave a comment if you want any more tips on installation!
Closing Thoughts
Those are some of the things I like to bring with me on pretty much every backcountry tour, but there are others I might add as I think of them. What's your favorite piece of gear to bring on backcountry trips? Let me know in the comments below!