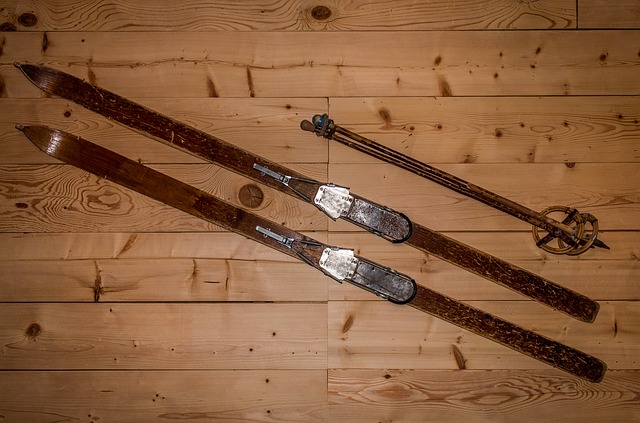 Hot New Backcountry Skiing Gear for 2021
Hot New Backcountry Skiing Gear for 2021
Every year we see an evolution (and occasionally a revolution) of backcountry gear and this year is no exception. I'm pretty sure I say this every year, but the selection just keeps getting better! Here are a few goodies that we've been drooling over at Hikeforpow. Get 'em while they're hot! I'm not even kidding – supply is a bit on the short side this year because of the whole pandemic situation driving more skiers to the backcountry.
---
BCA Tracker 4 Avalanche Transceiver
MSRP: $389.95
Range: 55 meters
Battery life: 250 hours (transmit only); 50 hours (search only)
Unit Weight (with batteries): 215 g / 7.6 oz
Harness weight: 120 g / 4.2 oz
Buy Now: Backcountry.com, evo.com, Amazon, Backcountry Access
Backcountry Access has made high quality and user-friendly avalanche transceivers since the good old Tracker DTS. With their latest evolution of the Tracker they've improved upon the already fantastic Tracker 3. Dubbed their 'workhorse' avalanche beacon, the Tracker 4 has mainly improved the physical design. It is much tougher with a rubberized outer case, slightly recessed screen to reduce wear, and improved brightness of the display. What they haven't changed is the functionality. It's still really easy to use, even for relative beginners with lightning-fast processing and very capable multi-burial searching features. If you're in the market for a new transceiver, the BCA Tracker 4 is worth serious consideration.
---
Blizzard Zero G 105 Skis
MSRP: $799.95
Available Lengths: 164, 172, 180, 188 cm
Dimensions: 134-105-120 mm
Weight (180 cm): 1530 grams (+/- 50 grams)
Buy Now: Backcountry.com, evo.com, Cripple Creek Backcountry, Blizzard.com
While not new this season aside from the graphics, they're still hot. The Blizzard Zero G 105 is an update to the Zero G 108 which was quite a stable and hard-charging touring ski. The Zero G 105 isn't the lightest ski in the backcountry, but it shaves off around 100 grams per ski when compared to its predecessor. It's getting closer to lightweight touring skis at around 1500 grams per ski (180 cm length). From what I've heard and read it has kept the stability of the 108 with the clever use of a carbon layer. Blizzard has also tweaked the rocker profile to improve soft snow performance but the Zero G 105 is still able to hold an edge on hardpack. There isn't a ton of beta out there on these skis but I'm still itching to get my hands on a pair.
---
Ortovox Diract Voice Avalanche Transceiver
When I first read about the Ortovox Diract Voice I honestly thought it was a joke. But it isn't and it's actually really cool. They've created a beacon that will speak to you and guide you through the search process. The idea is that in a highly stressful burial situation you won't have to worry about looking at the display on your transceiver and interpreting the info. You just follow the voice guidance (to a point – this is simplifying it a bit). I have a bit of skepticism about this, but am really keen to get my hands on it to give it a try. It has real potential to speed up the searching process, especially for someone with minimal training or experience. You can't buy it yet, but likely sometime this fall.
---
Scott Freeguide Carbon Touring Boots
MSRP: $899.95
Weight (size 26.5): 1455 grams
Stated Flex: 130
Stated Last: 101mm
Range of Motion: 60°
Binding compatibility: Tech, Touring (ISO 9523), MNC
Buy Now: Backcountry.com, Cripple Creek Backcountry, Scott-Sports
Yet another entry into the 'freeride' touring boot market, Scott comes on strong with the Freeguide Carbon. A stout 130 flex rating means this boot isn't for your grandma. At 1455 grams per boot they're near the high end in terms of weight in this boot segment, but still competitive (1200 – 1500 grams is an approximate range for freeride touring boots). The liner has a BOA lace up system and is heat moldable, but is on the heavy side. To save weight, some may want to replace it with an Intuition or something comparable. A claimed 60° of motion is reportedly only obtained by completely loosening the top buckle, but the BOA system should still keep your foot in place. There isn't really anything revolutionary about this boot, but it's a solid offering with a higher volume fit than many in this category. Worth sticking your foot into if you have a wider forefoot.
---
Scott Superguide 95 Skis
MSRP: $799.95
Available Lengths: 170, 178, 184 cm
Dimensions: 130/95/115 (178 cm)
Weight (178 cm): 1440 grams
Buy Now: Backcountry.com, Cripple Creek Backcountry, Scott-Sports
Scott made some fairly substantial changes to the Superguide 95 last season (and new graphics this season) but tried to keep the 'freeride' DNA of the previous version. They've updated the core with lightweight paulownia and beech and it's strengthened with carbon and aramid to help it charge. It's basically a more freeride oriented version of the lighter Speedguide and reports are that it's quite a versatile ski. I'm closer to the 'charger' end of the skier spectrum, so this is pretty appealing to me. A sub-1500 gram ski that you can still push hard and have some fun with? Sign me up!
---
Line Vision 108
MSRP: $749.95
Available Lengths: 175, 183, 189 cm
Dimensions: 142/108/128 mm
Weight (183 cm): 1605 grams
Buy Now: Backcountry.com, evo.com
Freeride touring skis? Cool. And they're light?? You aren't dreaming. Last season Line introduced the Line Vision 108 and Vision 98 skis that are the lightest skis in their lineup. The 108 is a fairly stout ski (not super stiff, not a noodle) but weighs in at a paltry 1600 grams (give or take) in a 183 cm length. Comparable to the Blizzard Zero G 105, which is almost in a different category. The Vision 108 is a fairly heavily rockered ski which helps with its playful nature. It isn't a true twin, but there is a substantial amount of tail rocker. This ski is aimed at the skier that likes to go on longer tours but also likes to slash in pow and pop off of features on the descent. It's also a reasonable choice for a 50/50 ski if you want to spend some time at the resort. It won't be as harsh as a 1200 gram carbon touring ski but it won't be as damp as a 2200 gram, metal-layered charger. Sitting somewhere in the middle, it could be a one ski quiver for the touring-oriented freeride skier.