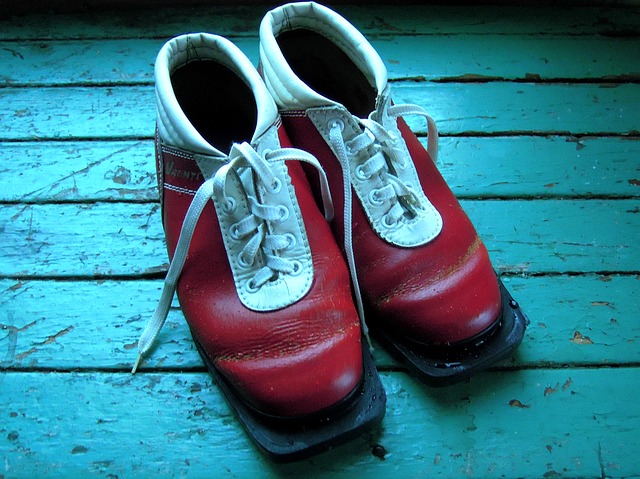 2018/2019 Backcountry Skiing Gear Preview Highlights
2018/2019 Backcountry Skiing Gear Preview Highlights
---
Is anyone else starting to drool over all of the new gear that's coming out this year? I know I sure am. It seems like every year there is at least one new piece of gear that is unlike anything that came before it. This year there are at least 3 that fit that category! Boots and bindings seem to be where most of the innovation is happening these days, so that's the theme for this 2019 gear preview. Here are three things that I'm really excited about for the 2019 ski season.
---
Salomon S/Lab Shift MNC Binding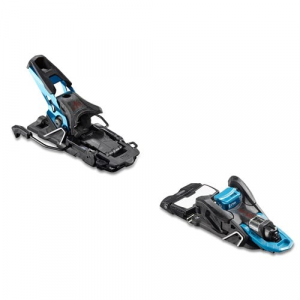 MSRP: $650
Weight: 1700 g (3 lbs, 12 oz)/pair
Boot Sole Compatibility: Multi-norm certified (Touring, Alpine, WTR, Gripwalk)
DIN: 6-13
Available: Fall 2018
Pre-order: evo.com
The Marker Kingpin came pretty close to being the perfect resort/slack-country hybrid binding. It had pin (tech) toes for smooth uphill skinning but what is basically a full alpine heel for solid downhill performance. But it fell short in a few ways. The toe is still a 'tech' style toe, it had some durability issues, and it doesn't quite ski like an alpine binding. That's where the S/Lab Shift MNC comes in.
The S/Lab Shift binding goes one step further and is even more complex. It combines the touring efficiency of a pin-tech binding with the downhill performance of an alpine freeride binding. No easy feat. The toe has alpine style 'wings' that move out of the way on the uphill and the toe moves forward for touring. The heel is stationary, but the toe shifting forward means it is out of the way in touring mode. When climbing, you're hooked in by tech pins, just like an ultra-light pin binding, so you get that smooth pivot. In downhill mode, the wings fold back in so the toe is basically an alpine toe. The heel moves out of the way for the uphill, but clamps like a freeride binding on the downhill.
They aren't the lightest bindings out there, and don't at all compare to a lightweight tech binding. The Marker Kingpin is lighter too, at just over 1500 grams (3 lbs, 4 oz) per pair. That said, the toe of the Shift looks like it will be more confidence inspiring. We'll have to ski them to know for sure, but feedback so far has been positive. This binding should appeal to hard chargers that like to do a bit of touring.
Another bonus – almost any boot sole will work in these bindings. Perfect for a multi-purpose setup. MNC stands for Multi-Norm Certified, which means the bindings are certified for multiple sole standards. Touring soles, alpine soles, walk-to-ride, and grip-walk will all work. The only boots that won't work are those that don't have a proper lip on the toe, like the Dynafit Vulcan.
Head over to our article on the best touring bindings on the market for more info and check out the video below to see the Shift in action.
---
Dynafit Hoji Pro Tour Ski Touring Boots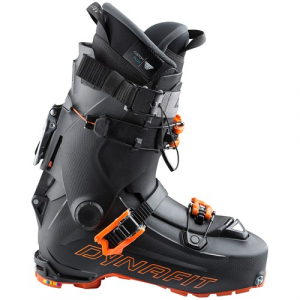 Weight: ~1380 grams / boot (3 lbs, 1 oz) (size 26.5)
Flex: 120
Movement: 55 degrees
Forward Lean: 11 degrees
Last Width: 103 mm
Available: Fall 2018
Pre-order: evo.com
Hoji is known to be a tinkerer with his gear. He's always fiddling with his boots to make them ski/fit/tour just that little bit better. Not one to rest on his laurels, he set out to improve on the much adored Vulcan/Mercury boot and this year we're presented at last with the Dynafit Hoji Pro Tour.
He's been working on this boot with inventor Fritz Barthel on this boot since 2013. And it looks to be a work of genius. The dream for any touring boot is to have minimal fiddling with buckles/straps/switches to get from hike to ski mode. We've all had days where the damn lock mechanism just wouldn't go into ski mode at the top of a steep pitch. The worst. What Hoji and the team at Dynafit have done with these boots is integrate a cable system that allows the entire buckle system to be tightened or loosened by moving one buckle. That's it.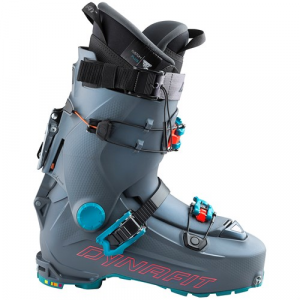 The Hoji Pro Tour is designed to be an excellent all around touring boot. It's not meant to be ultra stiff, but rather easy to use, ski well, hike well, and make for easy transitions. That said, Hoji skis like a bat out of hell, so it won't be a slouch of a boot. There will be 2 different versions, each with a men's and women's boot. The Hoji Pro Tour is the flagship, and the Hoji PX is the other model that will presumably be slightly softer and heavier.
You have to see it to believe it, so watch the video below.
---
Tecnica Zero G Tour Pro Touring Boots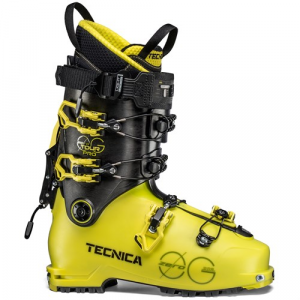 MSRP: $1080
Weight: ~1320 grams / boot (2 lbs, 14 oz) (size 26.5)
Flex: 130
Movement: 55 degrees
Forward Lean: 12 degrees (adjustable to 13)
Last Width: 99 mm
Available: Fall 2018
Buy now: Backcountry.com, evo.com
First of all, that's a complicated name. From now on I'm going to call it the Zero G, and that's it.
Moving on…Tecnica changed the touring/freeride game years ago with the Cochise (check out my review of last year's boot here), which was one of the first burly boots that had tech fittings. It wasn't the lightest boot, but it was one of, if not the stiffest boots for it's weight. It toured well, skied great, and opened many companies' and skiers' eyes to what was possible in a touring boot.
Fast forward quite a few years and a few generations of the Cochise and its siblings. Last season Tecnica gave us the Zero G Guide Pro (another long name) which was a lighter version of the freeride oriented Cochise. From all accounts it skied and toured pretty well and weighed just over 1500 grams in a 26.5.
This year, the Zero G cuts another couple of hundred grams from its already slim weight and adds a beefier ski/walk mechanism. It also has a much-improved webbing lock power strap, a fully rocked 'vibram' type sole like a true touring boot, and better buckles.
According to early testing, the skiing performance is amazing. For such a light boot, these sound stiff enough for pretty much anyone and the range of motion has been improved as well. Touring in them should be excellent. Apparently they have the best range of motion of any overlap touring boot out there.
If Tecnica boots fit your feet and you're looking for a light but stiff touring boot, you should probably try these on. I know I'm going to.
---
Full-Tilt Ascendant Touring Boots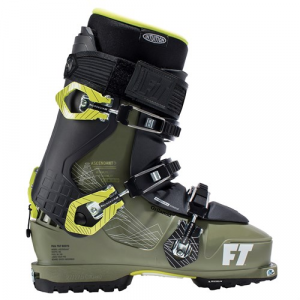 MSRP: $900
Weight: ~1860 grams / boot (4 lbs, 2 oz) (size 26.5)
Flex: 120
Movement: 40 degrees / 60 degrees (tongue removed)
Last Width: 102 mm
Available: Fall 2018
Pre-order: evo.com
Finally, the long-promised Full Tilt touring boot has arrived. With tech compatibility and a swappable rockered sole, this is the boot that Full Tilt fans have been waiting for.
This isn't a light touring boot like the two boots above, but is more a 50/50 inbounds/backcountry boot and for that purpose it should perform very well. Many people love the way Full Tilt boots ski in bounds, with their unique 3 piece shell. Being able to find that feeling in the backcountry should please anyone that uses their boots inbounds.
The Ascendant has tech fittings and a swappable sole. The rockered sole is compatible with any touring binding, or Marker I.D. and Salomon Warden bindings. The alpine sole works with any alpine binding.
The liner is an impressive looking Pro Tour Wrap liner from Intuition, who makes some of the best liners on the market.
The only thing that might put some people off is the removable tongue. If the tongue is left in the boot, the range of motion is decreased (from 60 to 40 degrees), so removing it and stowing it in your pack will be necessary for some tours.
The tongue is what Full Tilt refers to as a 10-flex, which is the stiffest in their lineup, so it should be plenty beefy for hard-chargers.
---
BCA Tracker S Avalanche Transceiver
MSRP: $349.99
Available: Fall 2018
Max Range: 55 meters
Search Strip Width: 50 meters
Unit Weight: 165 grams / 5.8 oz (with batteries, no harness)
Harness Weight: 120 grams / 4.2 oz
More info: backcountryaccess.com
The latest transceiver from BCA looks to be quite promising. It packs in all of the excellent features of the Tracker 3 but removes a couple that are used infrequently. The result is a beacon that's not only slightly less expensive, but it's also easier to use.
The features they've removed are the USB port that allows software upgrades and the motion-sensing auto-revert feature. The auto-revert feature on the Tracker 3 flips the transceiver back to transmit mode if it doesn't detect movement in one minute or if it has been in search mode for 5 minutes. An alarm sounds before reverting, and can be avoided, but for most people this is just an unnecessary complication and isn't adding value.
The Tracker S should be available for the upcoming 2018/2019 season, and looks like a great option. Stay tuned.
---
Closing Thoughts
Are you excited about a particular piece of gear that's coming out this year? I'd love to hear about it, so drop me a line in the comments!