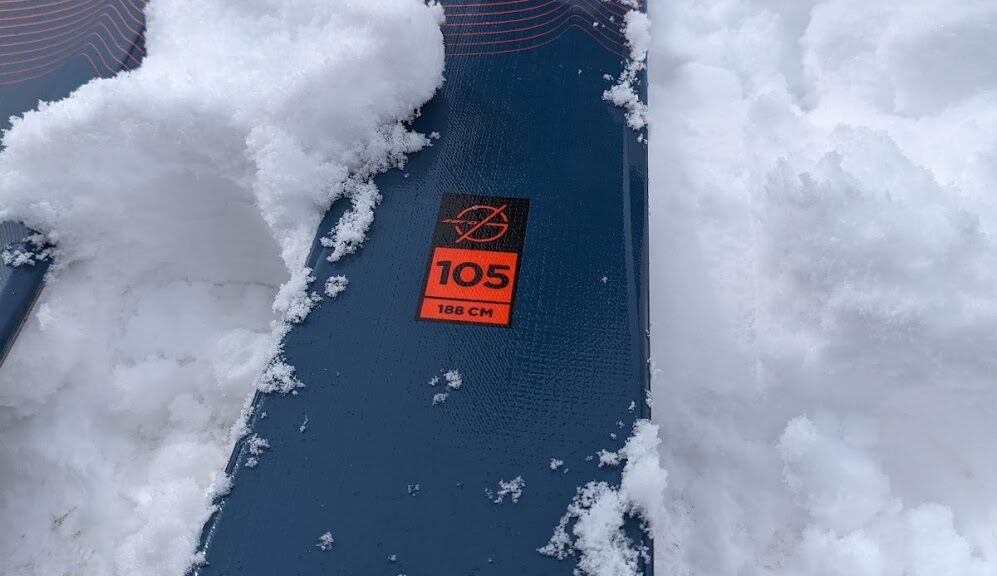 First Look: Blizzard Zero G 105 Skis
First Look: Blizzard Zero G 105 Skis
After 2 seasons of skinning on 2019 Candide Faction 3.0s, I picked up a new set of sticks at the end of last season. I had been itching to get my hands on the Blizzard Zero G 105 for a while – they sounded like they would be right up my alley. A combination of light but still fairly stiff with good float for the width is a recipe for success. But do they live up to the marketing hype? I'm not sure yet, but I'm going to find out this season.
The Zero G 105s are the redesigned successor to the Zero G 108. I haven't skied the 108 – it was well reviewed and somewhat popular but it had some minor shortcomings. It was a very predictable and stable ski in variable conditions, but one area most people thought the 108 could be improved was in deep snow. Apparently Blizzard have changed the rocker profile, sidecut, and the construction of the 105 to address this. Hopefully they've kept the strong points of the 108 and improved deep snow performance.
These are the 20/21 model…it looks like they have a new topsheet this year, but the ski itself appears to be identical. I'll report back here if I hear anything different.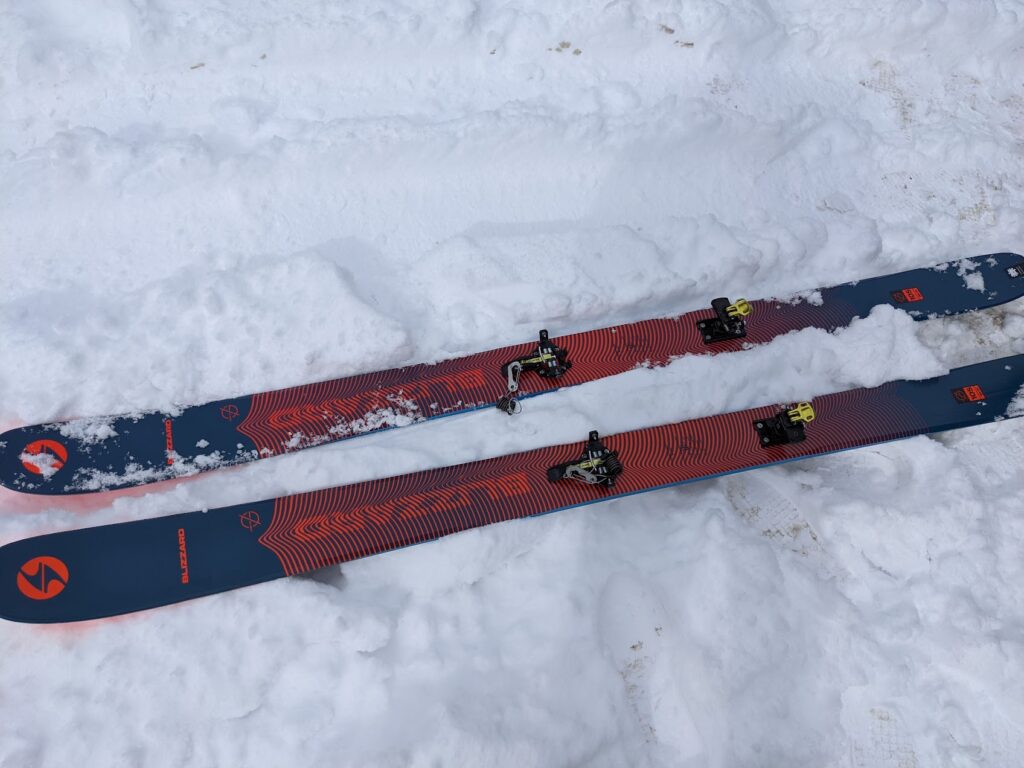 Specs
Lengths: 164, 172, 180, 188cm
Weight (per ski): 1650g
Measured weight: 1652g
Dimensions (188cm): 134/105/120
Sidecut radius (188cm): 24m
Rocker style: Rocker/camber/rocker
MSRP: $799.95
Buy now: evo.com, Backcountry.com, REI.com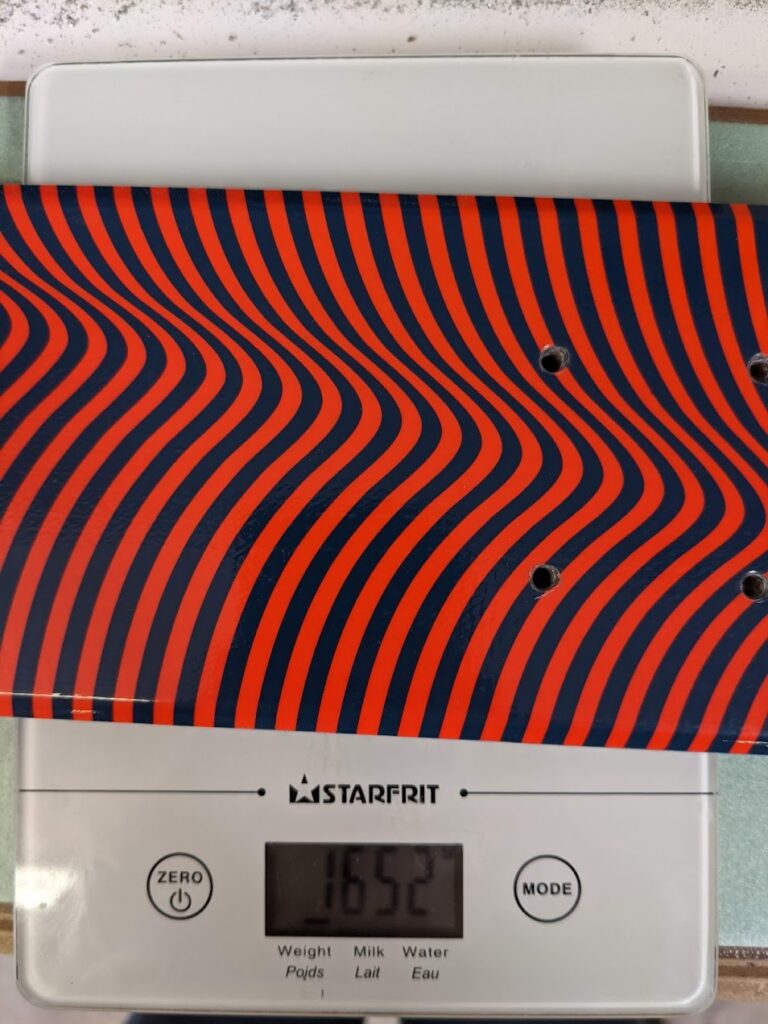 Zero G 105 First Impressions
Before getting them out of the plastic, I gave the Zero Gs a good hand flex and was pleasantly surprised. They're stiffer than I expected and not in a bad way! Solid underfoot (really solid…not the stiffest ski ever but definitely stiff), but with a little more flex in the tips and tails, these feel like they'll be fun.
I mounted these skis with my trusty Salomon MTN bindings and damn does this setup feel light! I mounted at the recommended line which is fairly traditional…not surprising – these aren't meant for jibbing around. One thing I I didn't do was weigh them after mounting but I'll do that when I get a chance.
I was lucky enough to get one short lap of late spring pow in April, but that was far from enough time on the Zero G 105s to give a definitive impression. I will say that they were a delight on the skin track due to the low weight. No surprise there.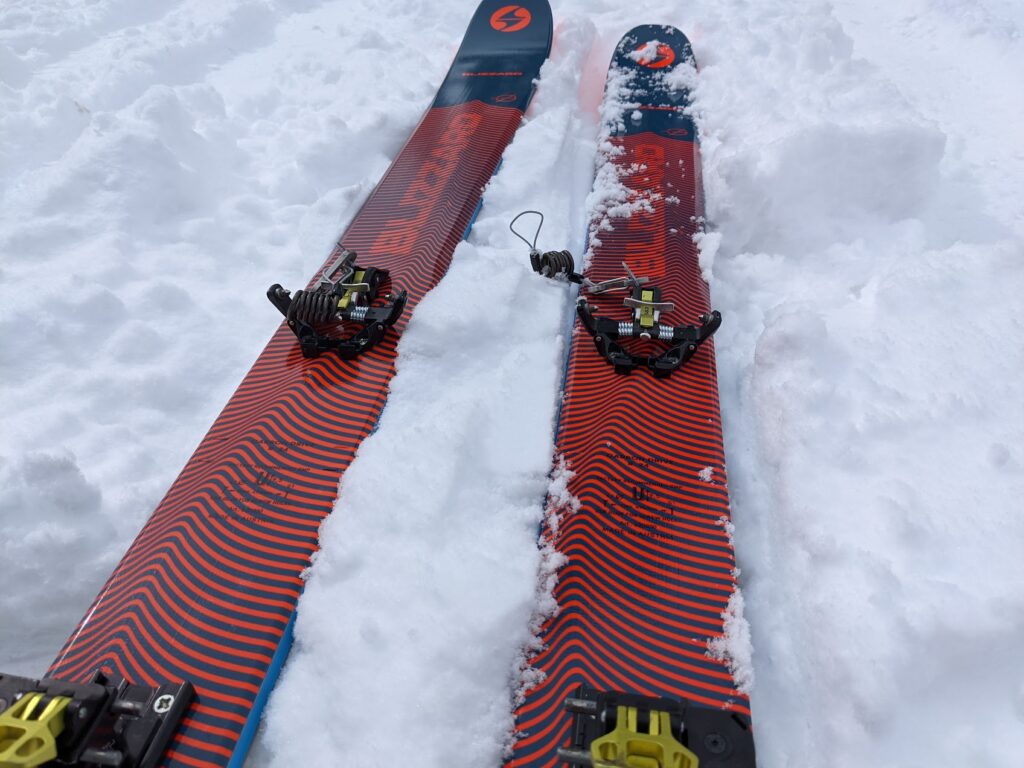 My one short lap was in boot deep pow on a mellow-ish slope. Again, this is really just a first impression, but these skis felt more playful than I expected. It was a mellow slope so I wasn't going mach schnell (super fast) but initiating turns was still really easy. I was expecting the Zero G 105s to feel fairly traditional and lock into turns but that doesn't seem to be the case.
Just to clarify – they aren't the slarviest pow skis out there. That's not at all what I'm saying. But they feel like they'll be able to make turns of varying shapes and being as stiff as they are, I'm hoping they'll be super stable like their predecessors, the Zero G 108.
Needless to say I'm really looking forward to getting more turns on these skis. Snow has started flying here, so it shouldn't be too long!