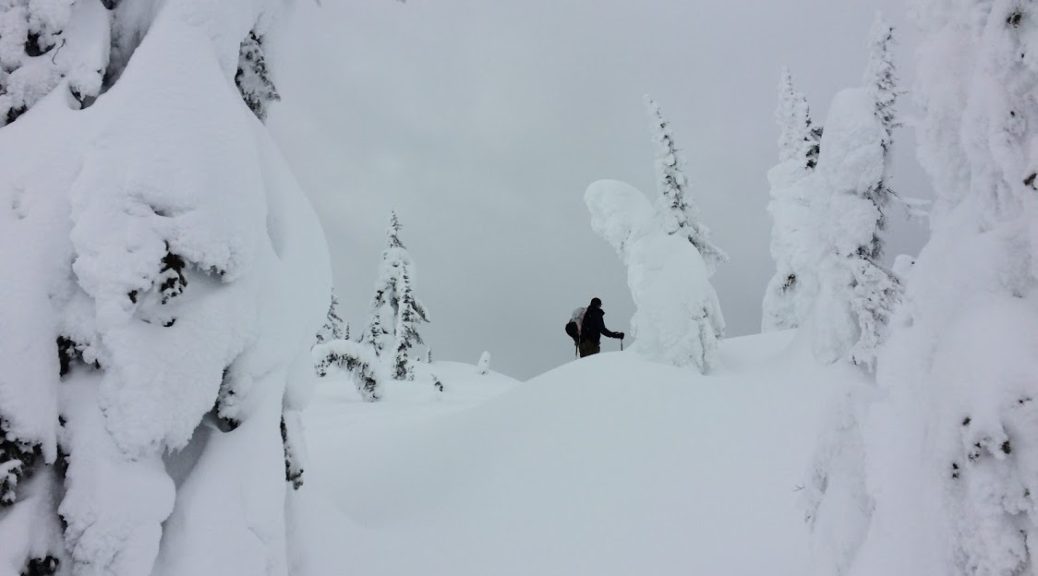 Mammut Ultimate V Tour SO Softshell Review
Mammut Ultimate V Tour SO Softshell Review
I was looking for a new softshell for touring this year and ended up with the Mammut Ultimate V Tour SO. Yes, the name is a bit of a mouthful. What I was specifically looking for was a jacket that I could wear over a base layer while hiking. Something that was windproof (or close to it), had a generous hood and breathed really well. I've been really stoked with this jacket – it hits all of those goals exceedingly well.
There is also a 'non-tour' version of the Ultimate V SO that is slightly heavier and bulkier (440 grams vs 298 grams) but has pit zips and more pockets. It doesn't look like Mammut makes the Tour version any more, unfortunately, so if you're looking for a super lightweight soft shell, grab one while you can. There are still a few kicking around, but if you can't find one, the Mammut Ultimate V SO (non-tour) is a good alternative. The fit is similar and it has pit zips and more pockets which some will appreciate.
---
Features, Materials and Performance MSRP: $249.00
Windproof: Yes
DWR Treatment: Yes
Pockets: 2 side pockets
Pit-zips: No
Weight: 298 grams (10.5 oz)
Buy Now: Backcountry.com, Amazon
A key feature for my new softshell is that it's windproof. The Ultimate V Tour is a lightweight 3-layer GORE Windstopper material with a membrane. The lining and the outer layer are 100% polyester and the membrane is polytetrafluorethylene (which, interestingly, is also the polymer used for Teflon). It has a slight stretch to it, but isn't a super stretchy material. After testing the windproofness (is that a word?) on many a ridge-top, I can say that this membrane works very well at stopping the wind. I've been out in temps around -20°C and even with the wind, as long as I was moving, I stayed warm.
The next feature I needed was that the jacket be lightweight and packable. Check that box – 298 grams is super light and the material is surprisingly thin and packable.
I also wanted a big enough hood to go over a ball cap, and the Ultimate V SO Tour has a pre-formed hood that works really well. If my ears start getting cold I pull the hood up and I quickly warm up. The collar is also niiiiice and high – if there is wind on your face you can zip it all the way up and you'll be protected up to your eyes.
Breathe-ability is also key in a jacket that I will use for hiking. I run pretty hot, so I get sweaty just thinking about hiking. Good news is that the Ultimate V Tour SO breathes extremely well. It doesn't really make sense that it blocks wind so well but also keeps me cool, but it does. It helps that it's such a light material that I don't get hot, but whatever it is, it works.
Note that there are no pit zips in this jacket, but in my experience it doesn't need them. The side pockets are vented, so open those up for a little additional breeze.
---
Fit and Finish
Many gear review sites rave about the Patagonia R1 TechFace hoody, which is in the same class as the Ultimate V – the Ultimate V Tour is a bit lighter and simpler. I also found the Patagonia R1 didn't fit me well…at all. It's very small around the shoulders. I'm often between a medium and a large in shirts and jackets, but neither size of the Patagonia R1 fit me well. The shoulders in the medium R1 were extremely tight, so that was a no-go. The large fit okay around the shoulders, but I could have hidden a toddler in all the room in the midsection. No bueno.
Mammut jackets tend to be a bit more generous in the shoulders/upper back but less generous in the midsection. The size large Ultimate V fits me perfectly as a mid-layer (I'm 6 feet, 185 lbs). I can squeeze a down sweater under it, but I look like the marshmallow man. It's better worn over just a base layer (or 2 if it's really cold). I typically wear it over a merino base-layer and my bib pants and it keeps me plenty warm when I'm moving.
The finish of the Ultimate V Tour SO seems to be top notch. I'm not seeing any pilling or wear on the shoulders where my backpack straps rub (the nicely padded Mammut Spindrift 32 straps) and have had zero issues with the zippers.
Similar Jackets
Other jackets in this class are regular Mammut Ultimate V SO which, as I mentioned above, has pit zips, more pockets, and is slightly heavier. Arc'teryx has the Nodin softshell as well as a few light gore-tex shells, and I already mentioned the much-loved Patagonia R1 Techface Hoody. Honestly these are all great jackets, but they all fit a bit differently and some are more expensive than others (looking at you Arc'teryx).
Closing Thoughts
A light, breathable softshell is a great addition to your gear if you're a backcountry skier/boarder. Keeping cool on the skin track can be a challenge, especially on windy days and having a windproof breathable outer layer really helps with this. This Mammut Ultimate V Tour SO soft shell jacket is a great option if it suits your body type, but if not, check out some of the others mentioned above. If the R1 TechFace fits you well, it's another very solid jacket.