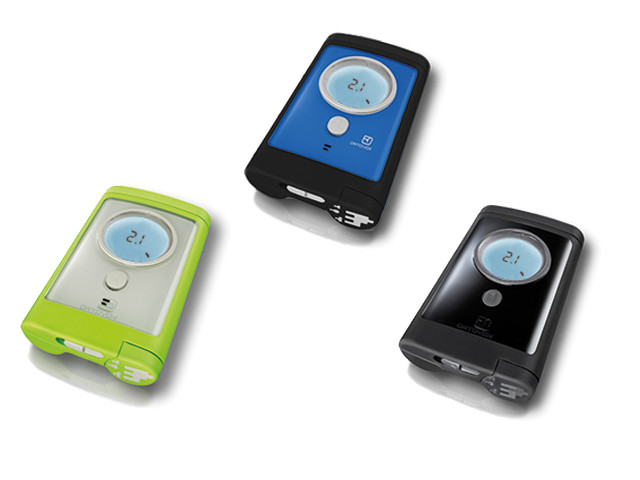 Precautionary Recall of Ortovox 3+ Avalanche Transceivers
Precautionary Recall of Ortovox 3+ Avalanche Transceivers
If you are the owner of an Ortovox 3+ Avalanche Transceiver, you're going to want to read this. First of all, don't panic. It's a minor software issue that may affect some 3+ model transceivers in rare situations. More good news is that it won't cost you anything to get fixed.
This is a precautionary recall, meaning that Ortovox is being proactive. They've discovered that there could be an issue with some transceivers, and they are offering to address the issue in any that could be effected.
The Details of the Precautionary Recall
In a particular version of the software running on the Ortovox 3+, version 2.1 to be precise, in rare situations it is possible that a transmission disruption can occur. In layman's terms, if you're buried and your beacon transmission is disrupted, the people searching for you won't be able to see a signal from your beacon. Bad news because the time it takes searchers to find you could be increased. It sounds like the likelihood of this happening is very slim, but it would be wise to send your transceiver back to Ortovox to get this addressed. Note that it doesn't matter which color of 3+ transceiver you have. All colors
may
be affected depending on what software version your transceiver is running (more on that below).
Official statement from Ortovox
Here is what Ortovox has officially stated in regard to this issue:
Dear ORTOVOX customer,
Feedback from our SAFETY ACADEMY PARTNERS has revealed that, in some rare situations, temporary disruption of the transmission function may occur on our 3+ avalanche transceivers running SOFTWARE VERSION 2.1. This can lead to prolongation of the search process. The reason for the disruption is a software error.
There have been no known accidents caused by the software error. However, as a precautionary measure to ensure our customers are not at risk, we are recalling all 3+ transceivers running software version 2.1. Devices affected by the recall may no longer be used without the required software update to version 2.2.
The error was identified and rectified in extensive internal tests. The new software version 2.2 will rectify the error.
WHICH DEVICES ARE AFFECTED?
This precautionary recall applies exclusively to ORTOVOX 3+ avalanche transceivers running software version 2.1. – no matter what color.
3+ devices running software versions 1.0, 1.1, 2.0, 2.2 and all other ORTOVOX avalanche transceivers (S1+, S1, ZOOM) are not affected.
---
Next Steps for Owners of Ortovox 3+ Avalanche Transceivers
This recall only applies to 3+ transceivers running a particular version of their software: version 2.1. The first thing you should do is determine if your beacon is, in fact, running this version. To do this, follow these steps:
With your transceiver off, push the search/send switch into the send position. The switch must be pushed in.
Now turn on your transceiver.
You will see the following information on the screen:

10-digit serial number
Display test screen
Remaining battery capacity
Installed Software Version

If 2.1 is displayed as the Installed Software Version, your device is affected by the recall.
Here is a video from Ortovox demonstrating this process:
The recall officially starts on May 25th, 2018 and is completely free of charge. After that date, there will be a form on the Ortovox web page linked below. Fill that out and then send in your transceiver to get the software updated. Ortovox will install software version 2.2, which isn't affected
For more information on this process and where to send your avalanche transceiver, visit the Ortovox 3+ Recall page.
Previous Ortovox Transceiver Recall
Some of you may recall (no pun intended) that not too long ago the Ortovox S1+ was also the subject of a recall. This too was a precautionary recall, but was not software related. In that case, Ortovox was concerned about the possible failure of a component in the transceiver. If that component failed, which they stated was rare, then a disruption in transmission could occur. It's interesting that in both cases the result is a transmission disturbance.
This was an even more widespread issue for Ortovox, as all S1+ transceivers were potentially affected. They did replace the component for free, but owners of the S1+ had to wait up to 12 weeks due to the volume of units that were affected.
In any case, at the very least it's comforting to know that Ortovox is proactively addressing these issues. If you have a 3+ (or an S1+) that is affected, check the software version it's running and it in for an update as soon as possible if it's running version 2.1.