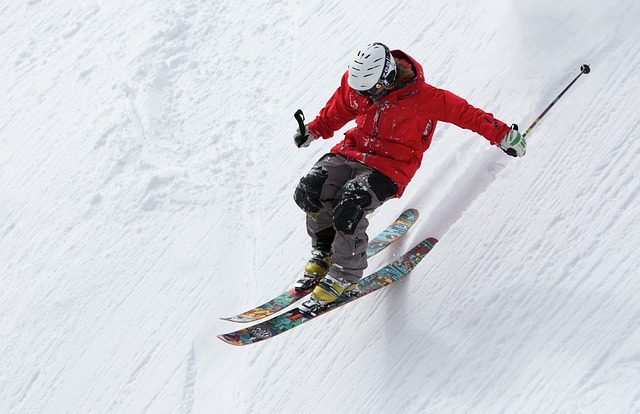 2018 Ski Movie Trailers
2018 Ski Movie Trailers
It's a bright summer day as I write this, but I'm finding myself thinking about powdery days in the mountains. 'Tis the season for teasers from this years big ski and snowboard movies, and this will have to be enough to keep me entertained until the snow flies again. It's only a few months away!!!
---
Matchstick Productions
MSP has brought us classics like Seven Sunny Days, Claim, In Deep, McConkey, and last year's big hit Drop Everything. Their newest release, All In is sure to have the usual plentiful big mountain lines, hilarious side bits, and plenty of face shots.
All In
Hoji
MSP is also releasing a movie about a man that has no equal, Eric Hjorleifson, called Hoji (which is his nickname). I'm pretty interested in this one, as Hoji is a unique and focused dude that rips like no other. It'll be neat to get a glimpse into his life and what drives him.
Legs of Steel: Same Difference
Okay, this one is from last year, but it's damn good. Check it out if you haven't already.
---
Teton Gravity Research
Perennial favorite film producers TGR have brought us all kinds of big mountain backcountry films and always come up with something a little different. They haven't released a trailer yet for this year, unfortunately.
Far Out
Update: a trailer has been released! Far Out looks like it will be the next feather in Teton Gravity Research's cap with some familiar faces, some new faces, remote locations, and a bad ass 'rail' slide on a lift cable.
I'll update this when they do, but for now here's a trailer for last year's Rogue Elements, which was awesome as always.
---
Blank Collective
Before Blank
This film is on the shorter side (it's around 30 mins), but still worth a watch. And the best part is that it's totally free on YouTube thanks to Salomon TV! Check it out when you have a spare half hour and see the film that won International Freesports Film Festival's Standout Big Mountain Film award.
---
Sherpas Cinema
I may have gotten ahead of myself with this post, as Sherpas Cinema haven't released a trailer yet either. But I couldn't wait. I'm too excited for ski season!!
Here's the trailer from Imagination: Tom Wallisch (great movie) to whet your whistle while we wait for their newest release.
If there are any trailers that I've missed, let me know in the comments below! I hope you're all starting to get stoked for the upcoming season. I know I am.