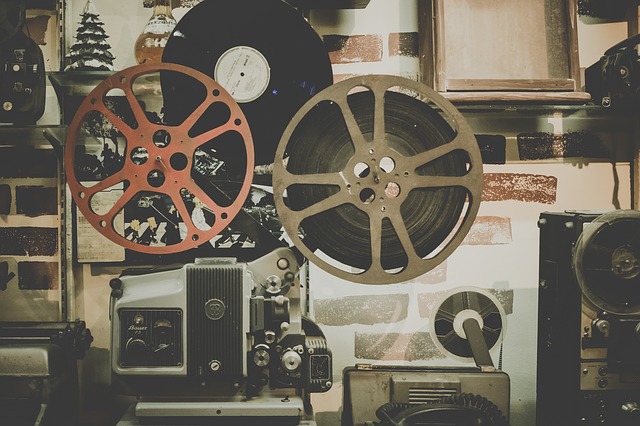 Ski Movies & Miniseries You May Not Have Seen
Ski Movies & Miniseries You May Not Have Seen
I've been watching a lot of skiing shows and movies during my downtime lately and thought I would share some of my favorites. Not all of these are purely backcountry skiing related, but there is at least some element of the backcountry in each of them. The best part is that all of these are completely free to watch.
There are way more movies and miniseries out there than one article can capture, so I'll probably do another one of these later this season. If you have any favorites, let us know in the comments!
Be sure to check out our trailers for the biggest ski movies of 2018/2019 too. There are some excellent films that came out this year including TGR's Far Out which recently won a prestigious award at the Powder Awards.
---
La Liste
Jérémie Heitz is one of the top riders on the Freeride World Tour and is well known for his speed in super steep terrain. La Liste was released in November 2016 and showcased his unreal talent. He set out to ride the 15 steepest 4,000 meter peaks in the Alps and he definitely doesn't do it slowly.
If you like watching fast big mountain skiing, you'll definitely want to watch this one. Along with Jérémie ripping it up there are some seriously impressive visuals too.
Watch the full film for free here on Red Bull TV.
---
Race the Face
Just in case you didn't get enough of Jérémie Heitz with La Liste, I have another one for you. This is a short 20 minute watch but it's kick ass. Daron Rahlves, possibly the coolest world champion ski racer of his generation, takes on Jérémie in what might be the craziest ski race of all time. A super steep face high up in the alpine with race gates set up isn't something you see every day. The guys setting up the course are roped in when they're placing gates – that should give you an idea of how steep this is.
Who will triumph? An ex-world champion ski racer or one of, if not the fastest freeriders of all time?
Watch the full 20 minute film here on Red Bull TV for free.
---
Westward
This is a miniseries created by KGB Productions with support from Flylow Gear (Flylow makes excellent gear by the way – check them out if you haven't already: Flylowgear.com). There are currently 4 seasons of 4 episodes, and each one is short and sweet – 5 minutes or so.
Each episode puts a different person in the spotlight, from famous skiers to photographers, and every episode brings something slightly different. The last episode features Shane McKonkey's wife and is a really heartwarming story.
Check out the full series here.
---
Originate
You may have seen Michelle Parker in one of her many starring roles in ski movies from Matchstick Productions. The most notable might be Superheroes of Stoke back in 2012, but she's been ripping it up in recent years too – she's starred in around 10 full length ski films.
This series from Red Bull TV, Originate, is a close look into how much time and effort Michelle has put into her career. It wasn't an easy path, and the key to her success has been perseverance in the face of adversity and a work ethic like you wouldn't believe. There is a fair amount of backcountry skiing in this series too, and it's cool to see how much Michelle loves it.
There is some amazing skiing in this series as well as appearances from other big name pro skiers. You even get a close look at Mark Abma's bad ass old school snow cat, Tucker!
Most of this series is on YouTube here but you can also watch on Red Bull TV here (there is a 'behind the scenes' episode that isn't on YouTube).
---
Zabardast
You'll have to watch the film to learn what Zabardast means, but it's well worth the hour of your time. This is an epic adventure deep into the mountains of Pakistan with some tense moments, epic scenery, and some amazing riding. If you're put off by the subtitles in the beginning, give it a chance. There is more english as the film goes on. Thanks to my friend Handle for uncovering this gem!
---
Hopefully these movies and series inspire you as much as they inspired me. The downside is that watching stuff like this makes me want to go skiing even more which might slowly drive me crazy. Anyway, enjoy!