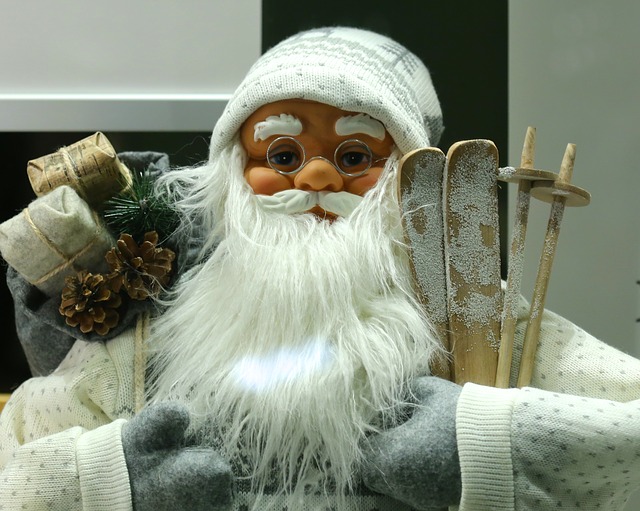 8 Amazing Gifts for Backcountry Skiers
8 Amazing Gifts for Backcountry Skiers
If you're looking for the best of the best gifts for someone who deserves them, this is the list for you. These are gifts that will make pretty much any backcountry skier smile from ear to ear.
If you're looking for something a little more budget-friendly, check out this article for some gift ideas. Read on for the hottest backcountry skiing gifts for this season.
---
Salomon S/Lab Shift MNC Bindings
Many are hailing the Salomon S/Lab Shift MNC as the greatest technical achievement in backcountry skiing for 2018/2019. Thanks to some very clever engineering, it tours like a tech binding and skis like an alpine binding. Wings on the toe fold out of the way to expose tech pins while touring and fold back in to create an alpine-binding-like toe for the downhill.
The weight penalty for this achievement is surprisingly minimal. At 865 grams per binding, these are much lighter than Marker Dukes or Salomon Guardians. They're only slightly heavier than the Marker Kingpin, but you have the advantage of what is essentially a full alpine toe. These innovative bindings are proving to be a winner for anyone that skis a mix of resort and alpine touring.
Check out our article on the best alpine touring bindings for more info and more binding options if the Salomon Shift isn't what you're looking for.
MSRP: $549.95
Buy Now: evo.com, REI.com
---
Mammut Barryvox S Avalanche Transceiver
Mammut's newest transceiver combines a great design with top notch performance and an intuitive interface. The latest iteration of the trusted and loved Mammut Barryvox Pulse addresses all of its predecessor's shortcomings and then some. Differentiating between beacons in a multi-burial scenario poses no challenge for the Barryvox S and performance during single beacon searches and fine search is outstanding.
Although some of the advanced features may cause a bit of confusion in the hands of a novice user, this transceiver is fairly simple to operate. The directional arrows and distances are large and easy to read and flagging a buried beacon is straight-forward.
Check out our full review of the Barryvox S for more details. If you're looking for a more beginner- or budget-friendly transceiver, you'll find some options in our 'best beacon' article.
MSRP: $499.95
Buy Now: evo.com, Amazon
---
Avalanche Rescue Package
Every new backcountry skier will need a beacon, shovel, and probe before venturing out into the backcountry. Luckily Backcountry Access makes this easy with their Tracker2 Rescue package. The Tracker2 is a solid beacon and is super easy to operate. It isn't complicated, is user-friendly, and the performance is quite good.
The B-1 EXT is a popular extendable shovel that is a decent size for moving snow and the Stealth 270 probe is long enough for all but the deepest snowpacks.
MSRP: $364.95
Buy Now: evo.com, Backcountry.com
If you're looking for an avalanche rescue package that has a beacon with more advanced features, BCA also makes a Tracker3 kit. This kit features, you guessed it, the BCA Tracker3 avalanche transceiver which is the very capable successor to the Tracker2.
MSRP: $419.95
Buy Now: evo.com, Backcountry.com
---
Avalanche Airbag Pack
There is no question that an avalanche airbag pack will increase your chances of survival in an avalanche incident. These bags aren't cheap, but the additional peace of mind they offer is worth it. That said, if you haven't already taken extensive avalanche training, that's where you should be spending your money first. An avalanche airbag pack is not a replacement for sound decision making in the backcountry.
If you're in the market for an airbag pack, there are many good options out there. There are more than I can cover here, so check out our best airbags of 2018 article for more info.
I really like the look of the new Mammut Pro Protection Airbag 3.0 series. It comes in both 35 and 45 liter sizes, uses a compressed air canister, and the shape of the Pro Protection airbag offers some head protection. It kind of wraps around your head in 3 directions when it deploys.
MSRP: $799.95
Buy Now: Backcountry.com, Amazon
If the person you're getting an avalanche airbag pack for often travels via plane, you should look at packs that use a fan system instead of compressed air. Compressed air canisters are difficult to take on planes (they must be empty in most cases), whereas a pack with a fan system does not pose an issue with airlines. Both the Arc'teryx Voltair and the Black Diamond Jetforce series are great options.
Arc'Teryx Voltair Avalanche Airbag
MSRP: $1250.00
Buy Now: evo.com, Backcountry.com, Amazon
Black Diamond Jetforce Avalanche Airbag
MSRP: $1199.95
Buy Now: Backcountry.com, Amazon
---
An Avalanche Safety Course
You can never learn too much about decision making in avalanche terrain. If someone on your wish list hasn't taken a Level 1 or Level 2 course yet, this would make a great gift. If it's been a few years since taking one or their skills are rusty, re-taking an Avalanche Rescue Course isn't a bad idea.
The most common organization that provides avalanche training in North America is the American Institute for Avalanche Research and Education. They provide three main courses for recreational backcountry skiers. The first is the Avalanche Rescue Course, followed by the AIARE 1. AIARE 2 is a three-day course for those who have taken AIARE 1 and have at least a year of experience in the backcountry.
Follow this link for a list of AIARE Course Providers searchable by city or state: https://aiare.info/providers_list.php
In Canada, avalanche courses are provided by Avalanche Canada. Note that the Canadian Avalanche Association (slightly different name) provides courses at a professional or guide level. Avalanche Canada provide two courses for recreational backcountry skiers: Avalanche Skills Training 1 and Avalanche Skills Training 2, which are similar in many ways to the AIARE 1 and 2 courses.
Find a course provider here: https://www.avalanche.ca/training/providers
---
Climbing Skins
A good set of climbing skins is something that you don't really take note of because they just work. They get you up the hill, fold up nicely in your pack or jacket and don't cause any trouble. Until they do. Glue starts failing with age and contamination and there is nothing worse than having skin glue fail deep in the backcountry.
Only you can prevent this tragedy. Okay not really, but a backcountry skier on your list might appreciate some new skins if his/hers have seen a few seasons of action.
I've been testing a pair of Contour Hybrid Mix skins this season and am really liking them so far. There are many options for climbing skins available, so check out our article on the Best Climbing Skins for more info and a bunch of choices.
Check out this article when you (or whoever you bought the skins for) need to figure out how to trim them.
---
Snow study kit
As you learn more about avalanche terrain and spend more time in the backcountry, eventually you'll want more tools to help you make decisions. A snow study kit typically contains a slope meter, thermometer, and a snow crystal card.
The Backcountry Access kit picture above also contains a magnifying loupe to get a closer look at the snow crystals. There is also a spot to keep your log book.
MSRP: $99.95
Buy Now: Backcountry.com, evo.com, Amazon, REI.com
---
Between this article and our previous one with lower cost gift ideas you should be able to stuff some stockings and make a pile of great gifts under the tree. Your favorite backcountry skiers will definitely thank you for some new gear. Happy shopping and as always, stay safe out there (this includes staying safe at the mall at this time of year…)