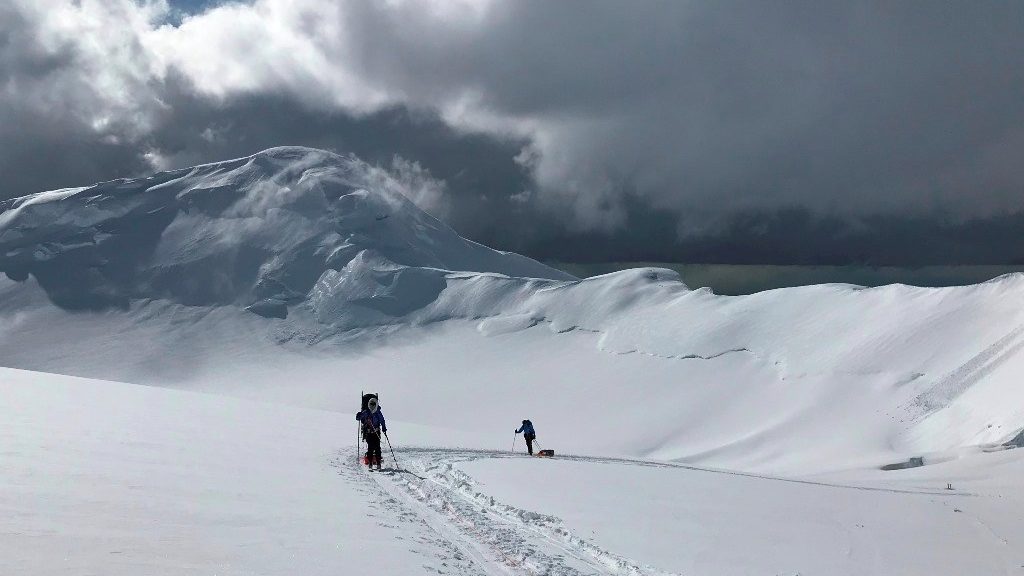 Cody Townsend's "The Fifty" Project
Cody Townsend's "The Fifty" Project
Ski season is over or very close to it for most of us in the Northern Hemisphere, but don't be too sad. We can still live vicariously through others' adventures on YouTube, and The Fifty project might be the coolest series out there right now if you like backcountry or big mountain skiing.
Cody Townsend is one of the most recognizable big mountain pro skiers, due in part to his ridiculously fast and gnarly line of the year in 2014. The Fifty project is a bit of a radical departure from Cody's past adventures. In years past he was much more likely to get dropped off on a peak by a helicopter than to climb using nothing more than human power. He talks a little bit in his videos about his motivation for doing something like this, so I won't reveal anything just yet.
Cody started his project The Fifty last winter and it's been quite an adventure so far. Inspired by the book 50 Classic Ski Descents of North America by Chris Davenport, Penn Newhard and Art Burrows, Cody is on a mission to ski 50 of the biggest lines on the continent and capture them on film. At the time of writing, there are 13 episodes up on YouTube and each of them does a great job of capturing the experience. I especially like how Cody and his partner and cameraman, Bjarne Salen, go through their decision making process. I won't spoil anything for you, but they definitely encounter some situations where the risk might outweigh the reward.
Cody isn't just exploring new territory on his own either. For each descent (and ascent), he leverages the knowledge of and skis with experienced locals. There is even an appearance by famous film-maker Jimmy Chin of Free Solo and Meru fame who joins Cody in tackling The Grand Teton.
The plan is to ski all fifty lines over three winters, and I'm really looking forward to seeing more action next season. Judging by how far they got this year, I wouldn't be surprised if tackling all 50 stretches into a fourth season. I don't see this as a bad thing…it'll draw out the YouTube entertainment for all of us!
---
The Book
This is the ultimate coffee table book for any backcountry skier or mountaineer. Written by three well-known ski mountaineers, Chris Davenport, Penn Newhard and Art Burrows, this book covers peaks from Alaska to Mount Washington and is full of amazing photos. They, like Cody, leverage the knowledge of local experts when analyzing each line. You might even recognize some of them – anybody remember Glen Plake and his famous hair style?
The Gear
I'm a bit of a gear head so you might not be surprised that I was stoked to see a bonus episode where Cody talks about the different skis, bindings, and boots he uses during The Fifty. He's a long-time Salomon athlete, so his skis, boots, and bindings are all Salomon. Go figure. He uses everything from a lightweight skinny-ski setup (not by Rando racer standards, but by regular skier standards) using the S/Lab X-Alp ski for a really long traverse in Whistler to the powder oriented Salomon QST 118. His weapon of choice seems to be the new Salomon QST 106 (this links to last year's ski – the 2020 will be available in the fall), which isn't a pure touring ski but is still reasonably lightweight for its size.
Interestingly (but not really surprising) he mainly uses the Salomon MTN binding and not the S/Lab Shift. The reason for this is that many of these tours are looooong and saving a bit of weight is pretty important. Wait until you see some of the lines he skis on the MTN binding…he definitely trusts them in no fall situations.
In terms of boots he keeps it pretty simple. He spends most of his days in a highly customized Salomon S/Lab MTN but on a few longer tours, he uses the much lighter S/Lab X-Alp boots. These are a pretty serious touring boot, and it's neat to hear feedback on them from a charger like Cody Townsend. If you're wondering whether he breaks them or not, well…you'll just have to watch the series to find out!